Dplanet::/Flickr
The resignation letter of former CEO of Housing.com, Rahul Yadav, had social media buzzing on Tuesday for its pure bad-assery. In the letter, Yadav accused board members and investors of being intellectually incapable of having a sensible discussion. He decided that whatever's left of his life is "certainly not much to waste with you guys".
Read his letter here.
But Yadav's not the only one who thought going out with a bang would be a damn good idea. Here are 7 ways people who quit their jobs in a way that etched their names in Human Resources history.
Delicious Goodbye

Passive Aggressive

When Your Printer Quits

Ice Ice Baby

Just Kidding, I Was Fired Today

Dance Video Set To Kanye West's Gone

Letter On A Cake

Chris Holmes presented his bosses at Stansted Airport with the iced sponge, explaining he was quitting to enjoy fatherhood and expand his baking business.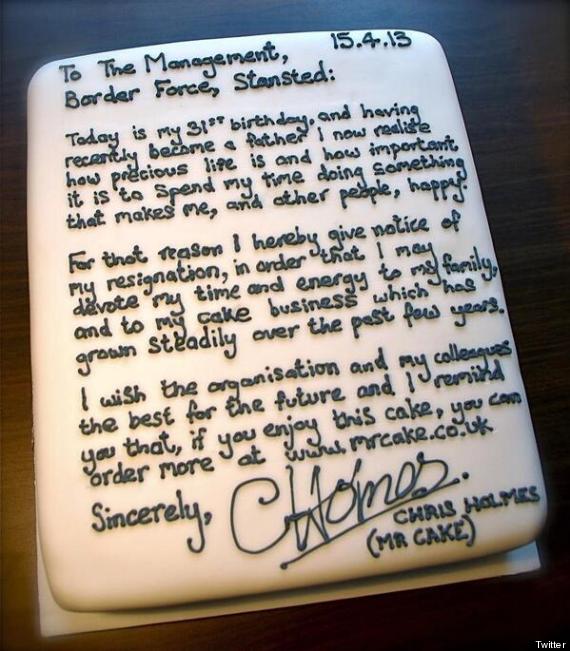 Like Us On Facebook |

Follow Us On Twitter |

Contact HuffPost India