Facebook
WASHINGTON — Facebook has introduced a new product, Scrapbook, which lets parents collect photos of their babies, toddlers, or pre-teens in a centralised place which they can share with friends or loved ones.
Scrapbook serves as a handy tool for amassing all those baby photos and storing them in a dedicated, easy-to-access place on Facebook. "If you choose to tag your child in a photo it will be added to a customizable scrapbook. And, photos you choose to tag can be shared with your friends and your partner's friends." Dan Barak, Product Manager at Facebook wrote on the announcement.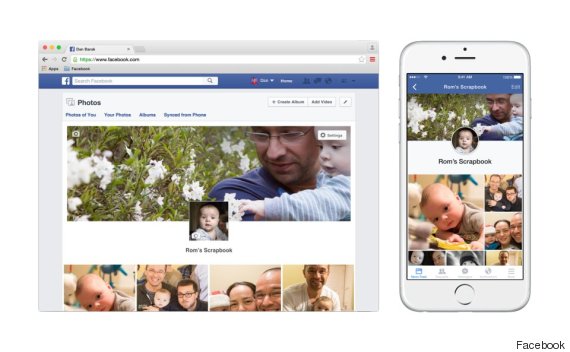 According to the Verge, users can create a scrapbook wherein they have to go to the "about" section of our profiles, and then the "family and relationships" tab. There, they will see options to start a scrapbook from scratch or make one for an existing child.
Parents can only make a Scrapbook for their children and for their partners to add photos or change privacy settings, they will need to be linked via Facebook's relationship status section.
There is a popular trend on Facebook, parents tagging their significant other in any photos featuring their children, which made way of keeping those shots in a central place and making them visible for two sets of friends. Parents can tag their kids in other people's photos, too, and get a notification if the privacy setting of those photos changes.
Scrapbook is launching this product first in the US on the web, iOS, and Android.
Like Us On Facebook |

Follow Us On Twitter |

Contact HuffPost India