Hindustan Times via Getty Images
The story of mass cheating in Bihar has become an international scandal. Images of parents, relatives and friends climbing walls to pass cheating material to Class 10 students in Bihar, which emerged last week, have exposed the low academic and moral standards of schooling in India to the world.
Now, former Bihar chief minister Lalu Yadav has jumped into the fray with some bizarre remarks. "When you go elsewhere, no one will believe your degrees. If you can't clear exams, why don't you just fail them and retake them till you pass?" Yadav said, NDTV reported.
"The current government says it can't control cheating... (during my time as Chief Minister) I used to hand out books to everyone and said 'fine, write from the books.' Do you think they managed? They kept on writing and three hours passed by and most of them failed anyway," he said.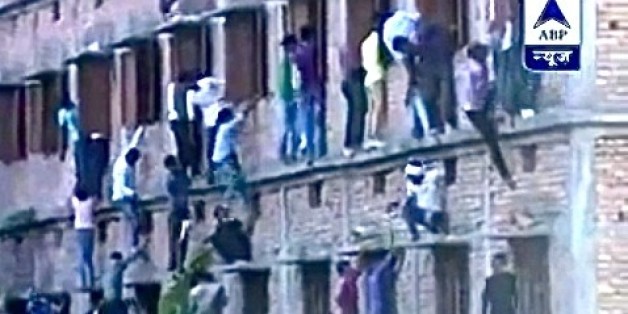 Read: Parents Climb School Wall To Pass Chits To Class 10 Students
Police have detained more than 1,000 people for cheating, Gupteshwar Pandey, a senior police official in Bihar told AFP on Sunday. "More than 1,000 people were detained, half of them were parents and teachers while the other half consisted of friends and relatives," said Pandey. "Fifty percent have been released but I believe that the others are still probably in jail."
Pandey said those detained were not treated like hardened criminals, AFP reported. Many had to pay fines ranging from Rs. 2,000 rupees to Rs. 10,000, depending on their involvement in the offence.
ABP news reported that Rs. 15 lakh was collected in a day from cheaters in Bihar.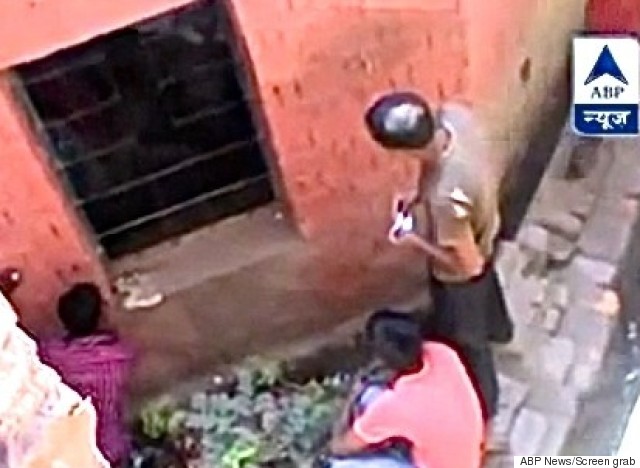 While Bihar was being ridiculed, Chief Minister Nitish Kumar appealed to parents to stop cheating. "Students cannot go forward in life on the basis of such exam certificate but on the basis of their talents," he wrote in Facebook post.
Last week, education minister Prashant Kumar Shahi, expressed his helplessness in controlling the situation. "Over 14 lakh students are taking the examination. You tell us what can the government do to stop cheating id parents and relatives are not ready to cooperate? Should the government give orders to shoot them?"
The class 10 board exams will conclude on March 24.