ASSOCIATED PRESS
COLOMBO — Charging a Chinese firm of undertaking the USD 1.5 billion Colombo port project without necessary clearances, Sri Lanka's new government today said companies from China will no longer get preferential treatment accorded by previous Mahinda Rajapaksa regime.
There is no record of the mandatory environmental impact and feasibility studies for the project, nor is there any document that shows the government cleared it, Sri Lanka's Finance Minister Ravi Karunanayake told Hong Kong-based South China Morning Post about the Colombo Port City projects undertaken by China Communications Construction Co (CCCC).
"That's why we have asked them (CCCC) to show us any document that they may have been issued illegally, which they have failed to do so far," he told the Post.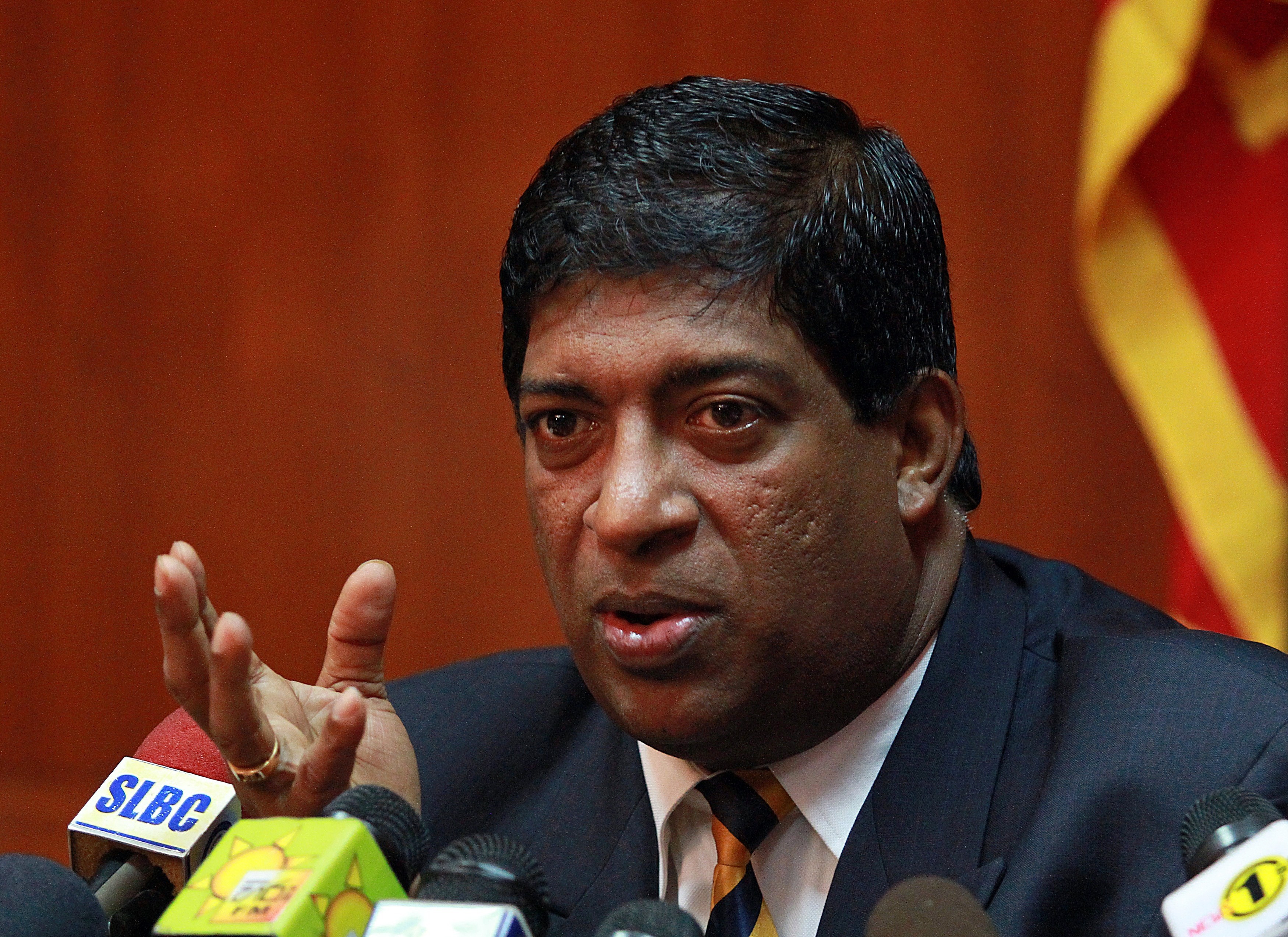 CCCC maintains all necessary project studies had been conducted and approved by the previous government.
Asked if any foreign company can start a project of this scale without a go-ahead from the Sri Lankan government and if blocking the project is tantamount to reneging on contractual obligation, Karunanayake put the onus squarely on CCCC.
"There was no clearance. And, I am told this company is blacklisted in other countries. You cannot just jump into the Indian Ocean and start filling it up," he said.
"I am told this company is blacklisted in other countries. You cannot just jump into the Indian Ocean and start filling it up. We want to work with China to fix the problems with projects like these and move on," he said.
Last week the new Sri Lankan government has temporarily suspended the project stated to be a key venture for China's new Maritime Silk Road (MSR) plans in the Indian Ocean region inking China with Europe via the Indian Ocean, the Red Sea and the Mediterranean Sea.
Rajapaksa was the first to extend support to MSR which raised concerns in India over Chinese dominance in Indian Ocean.
The proposed city was planned to be built on 583 acres of land reclaimed from the sea.
Under the agreement 49.42 acres of land will be given to the Chinese firm on an outright basis, according to reports in the Sri Lankan media.
It was inaugurated by Chinese President Xi Jinping when he visited Sri Lanka last year.
The new government is also seeking to renegotiate several billion dollars of loans obtained by the previous Mahinda Rajapaka regime for high interest rates.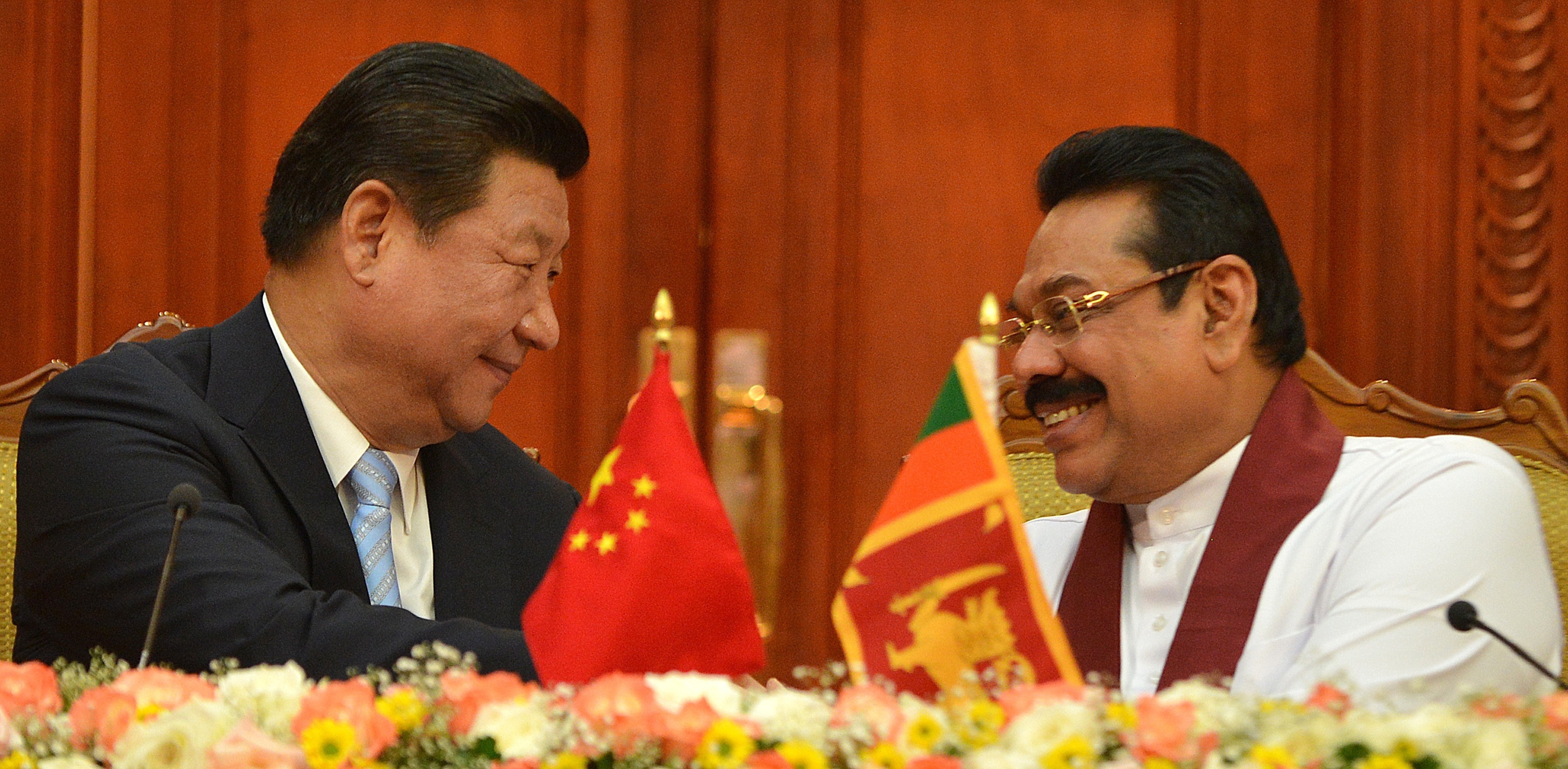 "Our relationship with China goes back to the 1950s. But Chinese investment is as good as any other investment, we cannot give it preferential treatment," Karunanayake who is scheduled to visit China after the visit of President Maithripala Sirisena later this month to renegotiate the loans said.
"You can't come here and demand carte blanche, as the last government gave them. If a project costs 1 million dollars, you cannot make the taxpayer pay 6 million dollars," he said.
Earlier during his visit to Beijing last month, Sri Lankan Foreign Minister Mangala Samaraweera said Chinese loans obtained during Rajapaksa regime amounted to USD five billion.
Karunanayake said the fears over China losing its investments in Sri Lanka were misplaced.
"These are not Chinese investments. These are loans, it's we who are paying for it," he said.
On whether his government will try to renegotiate the loans, he said "that's what we are asking China. Please help us."
He said the new government is not targeting China and only wants its help to fight corrupt deals orchestrated by the last government.
"Sri Lanka is trying to do what Chinese President Xi is doing: Root out corruption. We are not against China but against the Chinese companies manipulated by Rajapaksa regime into corrupt deals that are bleeding the taxpayer. The Chinese government might have been unaware of the activities of Chinese companies here," Karunanayake had said.