Ola
Olacabs today announced a $20 million fund for safety initiatives, and launched its new security feature - an SOS button in its app that sends ride details and GPS coordinates to a pre-set friend or family member via SMS and e-mail.
The SOS feature can be used while the ride is in progress and on activation, an alert is sent to the verified emergency contact with the customer's CRN, user details (name, email id and contact number), location where the alert was raised, cab and driver details.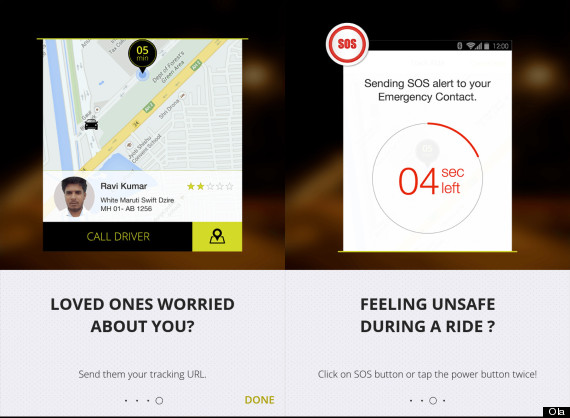 Customers can also opt-in to always share ride details with their loved ones proactively, without having to do so every time they take a ride. The email and mobile number requires verification by the contact, after which the feature is activated.
"We are committing to an investment of $20mn in the next one year towards additional safety and security initiatives." said Pranay Jivrajka, Vice President, Operations at Ola in a press statement. "We are also going beyond just technology to enhance traceability and verification to ensure a consistent experience for customers." he added.
Ola has announced a host of new initiatives, which include a second layer of GPS, driver verification through AuthBridge, and Ola Pink, an initiative to empower women to be part of the driver eco-system.