PTI
On India's 65th Republic Day, 24 children from across the country will receive the National Bravery Award. The children, 8 girls and 16 boys, are between the age of 8 and 17. Four awards will be conferred posthumously.
The National Bravery Award was initiated by the Indian Council for Child Welfare in 1957 to recognise "children who distinguish themselves by performing outstanding deeds of bravery and meritorious service and to inspire other children to emulate their examples." Since its inception, 895 children - 634 boys and 261 girls - have been honoured.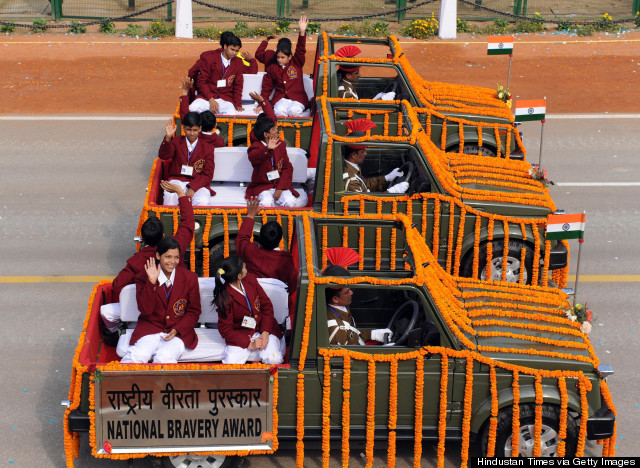 The Bharat Award for 2014 will go to 16-year-old Resham Fatma from Lucknow. On February 1, 2014, Resham was heading to her tuition classes when her uncle forced her into his car. Resham's 38-year-old uncle poured acid over her head after she turned down his marriage proposal. Despite the unbearable pain she was suffering because of the acid-burns, Resham stopped an auto-rickshaw and went to the police station to register a complaint.
Resham, who has undergone two surgeries, has told the media that she is determined to see that her attacker is punished.
"I initially thought that he was pouring petrol to burn me. But my head started burning and my face was fuming. I closed my eyes to protect them, but my hands kept moving in self-defence… Some acid fell on his hands and he moved away. Pouncing on the opportunity, I escaped. For days after the incident, I was admitted in a hospital. I was administered 10 injections per day and then there was a surgery for grafting. My face, head and thighs are affected," she said.
The Geeta Chopra Award for 2014 will be conferred on thirteen-year-old Gunjan Sharma, who was abducted along with her classmates in their school van in Assam's Simaluguri in December 2013. Sharma reportedly pleaded with the gunman to take her hostage and let the others go.
Sharma, the daughter of a businessman, has told the media that the gunman had stuffed a pistol into her mouth to prevent her from responding when security personnel called out her name during a search operation inside the jungle along the Assam-Nagaland border. Eventually, the gunman freed her.
The Sanjay Chopra Award for 2104 will be conferred on 16-year old Devesh Kumar of Uttar Pradesh who was shot in the stomach while he chased two chain-snatchers running away with jewellery stolen from his school principal. "I will always chase bad people and protect the weak," he said.
The BapuGaidhani Awards for 2014 will be conferred on 13-year-old Rumoh Meto of Arunachal Pradesh, who saved a person from electrocution, 15-year-old Riya Chaudhary from Uttar Pradesh, who died while trying to save her father from thugs, and 16-year-old Monika from Uttarakhand, who lost her life while trying to save a child from drowning.
"I always told her to be brave and strong at heart. Bad things happen these days," said Suresh Pal, the father of Riya Chaudhary. "There was a property dispute in the family and the goons came with guns and started shooting. My daughter saw this happening and she came and shielded me from the bullets. She died instantly."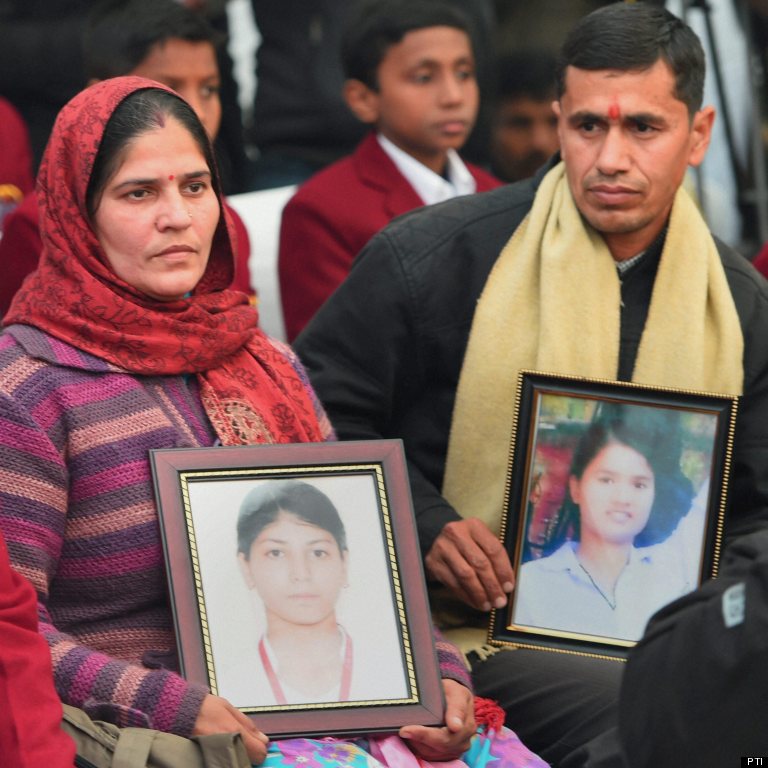 Another awardee is Zeal Jitendra Marathe, a 13-year-old from Gujarat, who showed exemplary presence of mind when her school bus overturned on the side of the road in Jamughoda in February, last year.
The seventh-grade student jumped out of the window and hailed people to remove her injured classmates from the bus. She also recovered a diary from her teacher's handbag and phoned the parents of those children whose were seriously injured.
"I could see my friend's hand sliced into two, there was glass coming out of people's faces, one teacher's skull seemed to have cracked and there was a lot of screaming and moaning and I could also see that I was the only one unhurt. Now, I could either cry or try to do something about it," she said.
The youngest awardee is Mhonbeni Equng who rescued her grandmother after she fell into a river near their Wokha village in Nagaland. In an interview with the media, Mhonbeni said she loved her grandmother and so she had to save her.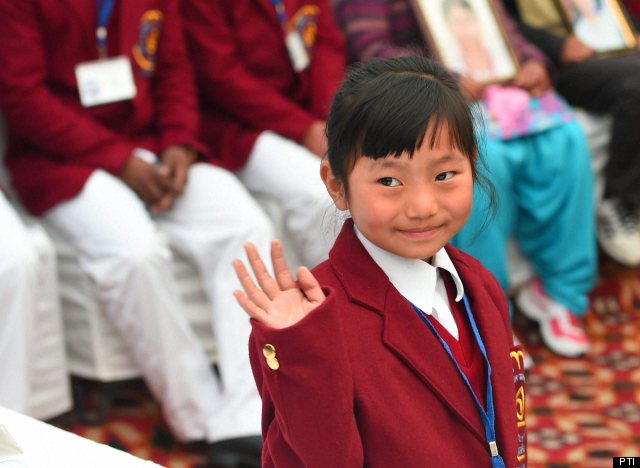 The other recipients are Hiral Jitubhai Halpati and Late Gaurav Kumar Bharti (both from Gujarat), Sahanesh R (Karnataka), Ashwini Bandu Ughade (Maharashtra), L. Brainson Singh and G. Tooldev Sharma (both from Manipur), Ripa Das (Tripura), Balram Dansena (Chhattisgarh), Rajdeep Das (Jharkhand), Anjith.P, Master, Aqil Mohammad NK and Midhun PP (all from Kerala), Stevenson Lawriniang (Meghalaya), Late Mesak K.Remnalalnghaka (Mizoram), and Labhanshu (Uttarakhand).
A government press release said that the awardees receive a medal, certificate and cash. Eligible awardees are granted financial assistance until they complete their schooling.