TENGKU BAHAR via Getty Images
On the second floor of Rail Bhawan, the sandstone headquarters of Indian Railways located on New Delhi's Raisina Road, adjacent to a conference room stands the office of the Adviser (Minister of Railways), as announced by the signboard outside room number 269/1.
When HuffPost India called the office and asked for the person whose name was listed against this office on the Railways website—Dr Arvind Gupta—we were told he is busy in meetings and hadn't been attending office for a few days but we could leave a message. Those who attended phones in adjacent offices, including in the minister's office, all knew the adviser, "Dr Gupta". They said his office was in room number 269/1 and his staff could be contacted at the designated number. When this correspondent visited the office, the staff, who sit in a room a few doors apart, said he wasn't in today but has been coming "on and off". We could request an appointment to meet him, they said.
That is just as it should be, and is unexceptional, except that Dr Gupta says he has never worked a day as adviser to the Railways ministry.
Who is Dr Arvind Gupta?
Gupta is the head of the ruling Bharatiya Janta Party's information technology cell. He rose to prominence during the electric social media campaign BJP unleashed ahead of the general elections as the whizkid architect of the campaign. A number of media profiles about Narendra Modi's back-room men featured him, the man with a data analytics "PhD from Illinois", according to at least four media profiles (India Today, DNA India, Pitch On Net, Hindustan Times) from the time.
Exactly three months after Modi became Prime Minister, the Railways Ministry appointed Gupta as an Adviser to the Railways Minister. He would work without a fee, but would be entitled to "travelling facilities and allowances as admissible to Joint Secretary or equivalent". That included a first class railways pass when he travelled on work. In addition, he could avail of an official vehicle, a mobile phone, rest house facility, secretarial staff and reimbursement of his broadband bill or a broadband connection at railways expense at his residence.
But Gupta says he never accepted the "railways offer".
"The Minister sought my advise with respect to Information Technology usage within Railways. I offered my advise and suggestions on a pro bono basis to the minister, as I offer to various organisations across the world. I did not accept the railways offer that you referred to in your email and any perks related with it and thus anything in the offer is not applicable to me," he wrote in an email responding to questions.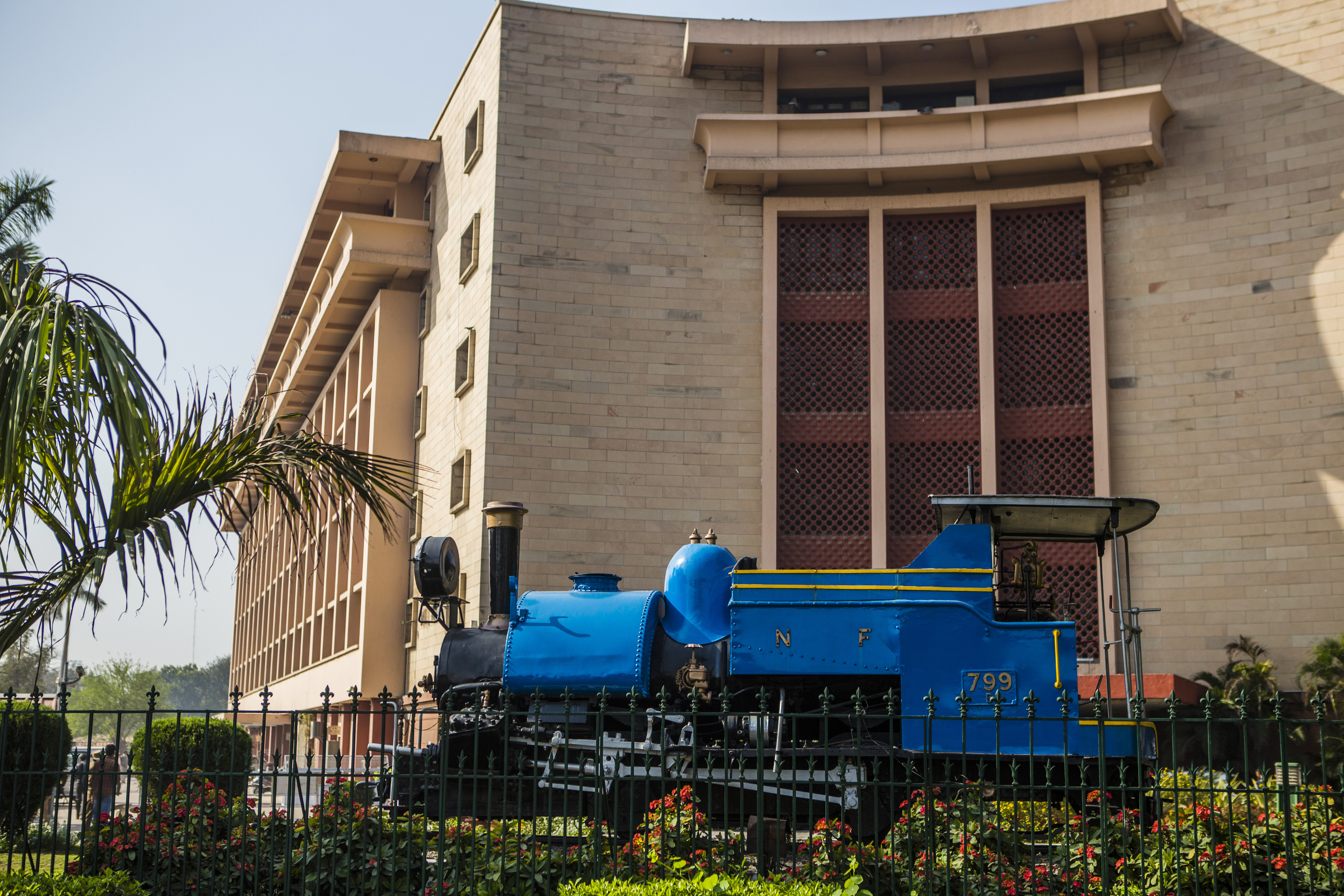 It is unusual that Railways should issue a detailed order, which says it has been cleared by the President, by way of an offer and without consulting Gupta beforehand.
The minister in question is Sadananda Gowda, who was moved from the railways portfolio in November. Gupta's appointment was "co-terminus" with Gowda's tenure, meaning it would end with the minister's. Gowda, now the minister for law and justice, did not respond to emailed queries and said he doesn't answer questions on the phone.
The current railways minister, Suresh Prabhu, also did not respond to emails. Railway spokesperson Anil Saxena did not comment, saying he was unaware of the details of the matter.
An 'honorary title'
According to Gupta's LinkedIn profile, he has an undergraduate engineering degree in electronics from Indian Institute of Technology-Banaras Hindu University. He also has masters degrees in computer science and business (both during 1992-94) from the University of Illinois at Urbana–Champaign. But while media profiles and the railways ministry (both in the appointment order and on its website) refer to him as Dr Arvind Gupta, his own LinkedIn profile does not mention his highest credential, which might have been relevant in his appointment as an adviser to the railways minister.
That is apparently because it is an honorary doctorate.
"I was presented an honorary doctorate based upon prior studies...and professional work. This is not a Research degree but a Honorary title."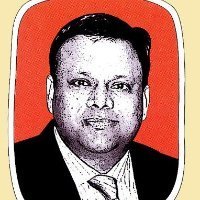 "I was presented an honorary doctorate based upon prior studies in Engineering (now IITBHU), Computer Science (Illinois) and Business Management (Illinois) and professional work that I had done in analytics in 2004 in UK from Canterbury University for Professional Studies. This is not a Research degree but a Honorary title," Gupta wrote.
It is unclear whether Gupta claimed to the Railways ministry he was a PhD or if the ministry had been misled by the media reports. Either way, HuffPost could not find the Canterbury University for Professional Studies in UK (or anywhere else for that matter) on the internet.
The railway ministry's online directory as of Tuesday afternoon listed Gupta as "Advisor/MR (IT)", complete with a telephone extension and official email address. (The railway ministry has removed his name after HuffPost India sent queries. Here is a screenshot of how this page looked Tuesday afternoon.)

While he says he had not accepted the ministry's offer, Gupta has regardless done some work for them. "Presentations and ideas on solutions around technology interventions in passenger feedback systems, Wifi, office on wheels, entertainment on board, amongst others have been offered," he wrote in response to a question about what he had done as Adviser.
Social media advice
Gupta said that he had offered ideas and advice "in the interest of the Nation building, without accepting any formal position". "It was based upon my passion to give back to our motherland, and my domain knowledge in digital and IT areas, from time to time."
And that is not all. The BJP's IT cell head has also been advising the railways ministry on its social media presence. "I had advised them on their social media outreach," he said, adding that this was also done on a pro bono basis.
Gupta's involvement in affairs that are outside the scope of his role in the BJP was highlighted recently when he responded on Twitter after the government controversially blocked a number of websites.
The websites that have been blocked were based on an advisory by Anti Terrorism Squad, and were carrying Anti India content from ISIS. 1/2

— Arvind Gupta (@buzzindelhi) December 31, 2014
The sites that have removed objectionable content and/or cooperated with the on going investigations, are being unblocked. 2/2

— Arvind Gupta (@buzzindelhi) December 31, 2014
Many users on Twitter had questioned how Gupta was privy to what seemed like confidential information and how he was responding before any official agency had. Gupta says it was rather straightforward. "I contacted the concerned department and tweeted the information that was available in public domain. At no point in time, I had any access to any confidential information," he wrote.
Gupta was also in the news recently when reports emerged that he was involved with former president Mahinda Rajapaksa's social media campaign in Sri Lanka.
Gupta said he had spoken in "Singapore, Indonesia and Sri Lanka" as part of his efforts in "evangelising the use of social media and its importance in electoral politics in democracies". But he denied that he was "running the campaign for any party or candidate in the recent presidential elections".
When asked if he could deny his involvement in any capacity whatsoever, he said he was not going to make any more statements on the matter.