Hindustan Times via Getty Images
NEW DELHI: Three days after Delhi Police said Congress MP Shashi Tharoor's wife Sunanda Pushkar was murdered last year, the police probe seems to have suddenly gained speed. While television reports suggested that the cops would be questioning other guests who were staying in Hotel Leela last year when Pushkar was found dead, Tharoor has not been asked to join the investigation yet.
Delhi Police Commissioner BS Bassi told journalists on Thursday that no legal notice has been yet served to Shashi Tharoor to join the probe. "The investigating officer is preparing a list of people who are to be questioned," he said. "No notice has been served yet.
Tharoor, who has been undergoing treatment at an ayurvedic resort near the temple town of Guruvayur in Kerala, continued to keep the media away over the Delhi police registering a murder case in connection with the death of his wife Sunanda Pushkar.
Authorities at the treatment centre, Perumbayil Mana, said Tharoor is unlikely to meet the media today as his fortnight long course for "overall physical wellness" would be over only tomorrow.
"Normally, we don't allow patients under treatment here to meet visitors and engage themselves in long conversation before the course of treatment is over. His treatment will be over tomorrow. After that it is for him to decide what he should do," Saji Kurup, MD of the resort told PTI.
Kurup said Tharoor is being attended by a panel of doctors and is undergoing an ayurvedic course for physical wellness.
"He is cheerful and spends his time after the course of treatment in writing a book," he said.
Media persons, including those from national channels, have descended on the area in the wake of the new development seeking a direct interaction with him for getting his reaction.
Meanwhile Pakistani journalist Mehr Tarar, who was at the centre of a controversy, said that she was ready to answer any question on the issue.
"If they want to ask me anything...If they want to ask me any question whatsoever that they think...I can answer," 46-year-old Tarar told NDTV.
Her remarks came a day after Delhi Police registered a murder case on the basis of a medical report that concluded Tharoor's wife Sunanda Pushkar's death was due to poisoning.
Tarar, who was accused as an ISI agent by Tharoor's deceased wife Sunanda just before her death, said she shouldn't have replied to Sunanda's tweets.
Sunanda had claimed on the micro-blogging site she had posted from her husband's account some private messages allegedly sent to him by Tarar to show "how she is stalking my husband."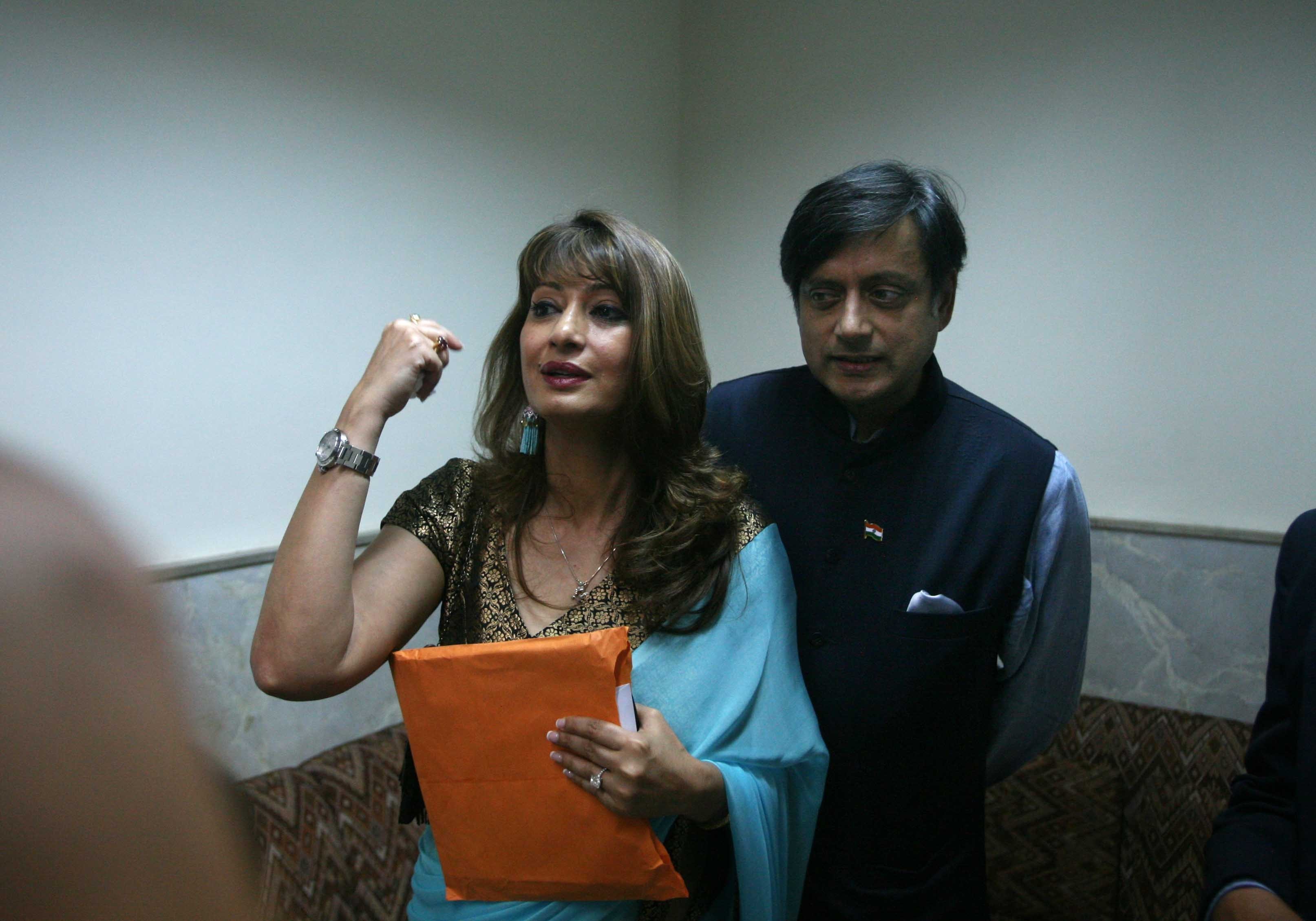 Bharatiya Janata Party (BJP) leader Subramanian Swamy on Thursday said it is now time for former union minister and Congress leader Shashi Tharoor to speak the truth in the case of her wife Sunanda Pushkar Tharoor's death.
"I am happy that the process has started. I was going to file a PIL on January 15, but now I don't have to so I am happy. The truth has already practically come out. It is now for Mr.Shashi Tharoor to speak the truth," Swamy said.
"I am very pleased with both the Home Minister Rajnath Singh's decisiveness and with some of the doctors of the All India Institute of Medical Sciences (AIIMS) who stood their ground and resisted pressure from the previous government," he added.
Lauding Dr. Sudhir Gupta's work Swamy said, "Sudhir Gupta has done a thorough job, he is a gold medalist. May be he doesn't speak English like Shashi Tharoor but he is a much read man. He has got a phenomenal memory and is the head of the department of Forensic Sciences and they tried to remove him."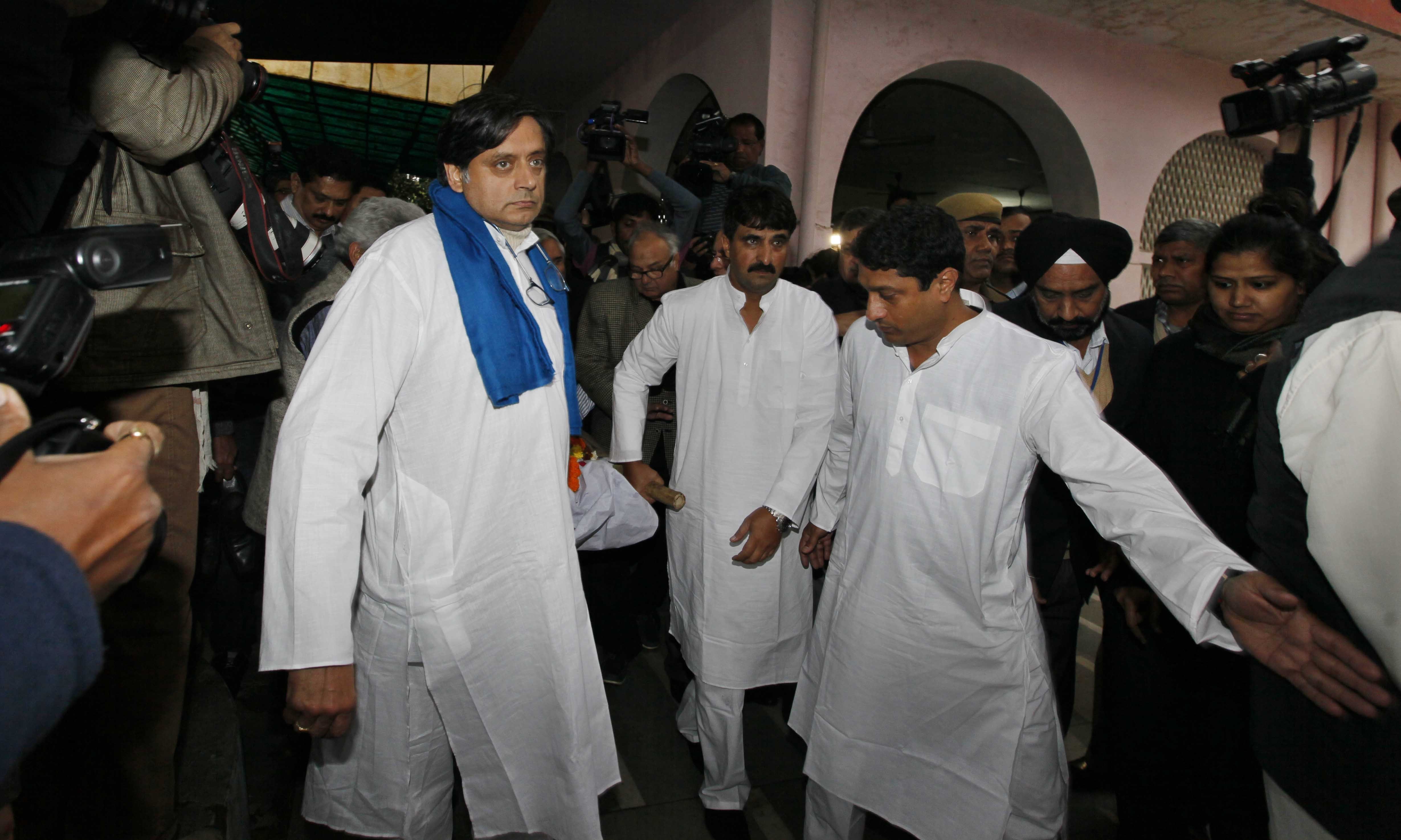 Commissioner Bassi had said on Wednesday that a Special Investigation Team (SIT) has been formed to carry forward the probe in the case.
Bassi also said that the police is as of now is proceeding according to the action plan, and added that every aspect is being examined carefully.
Bassi also denied an allegation by Congress MP Shashi Tharoor that a police officer had physically assaulted his domestic help during interrogation to extract confession about murdering his wife Sunanda Pushkar.
Bassi told CNN-IBN that he checked with his officers about the allegations made by Tharoor and found that no physical assault had taken place.
"I had received an email. I had asked the concerned officers. Nothing of this sort was reported by them," he said.
In a letter to Bassi on November 13, which became public Wednesday, Tharoor urged the police chief to take action against a Delhi Police officer who tried to implicate him and his domestic help.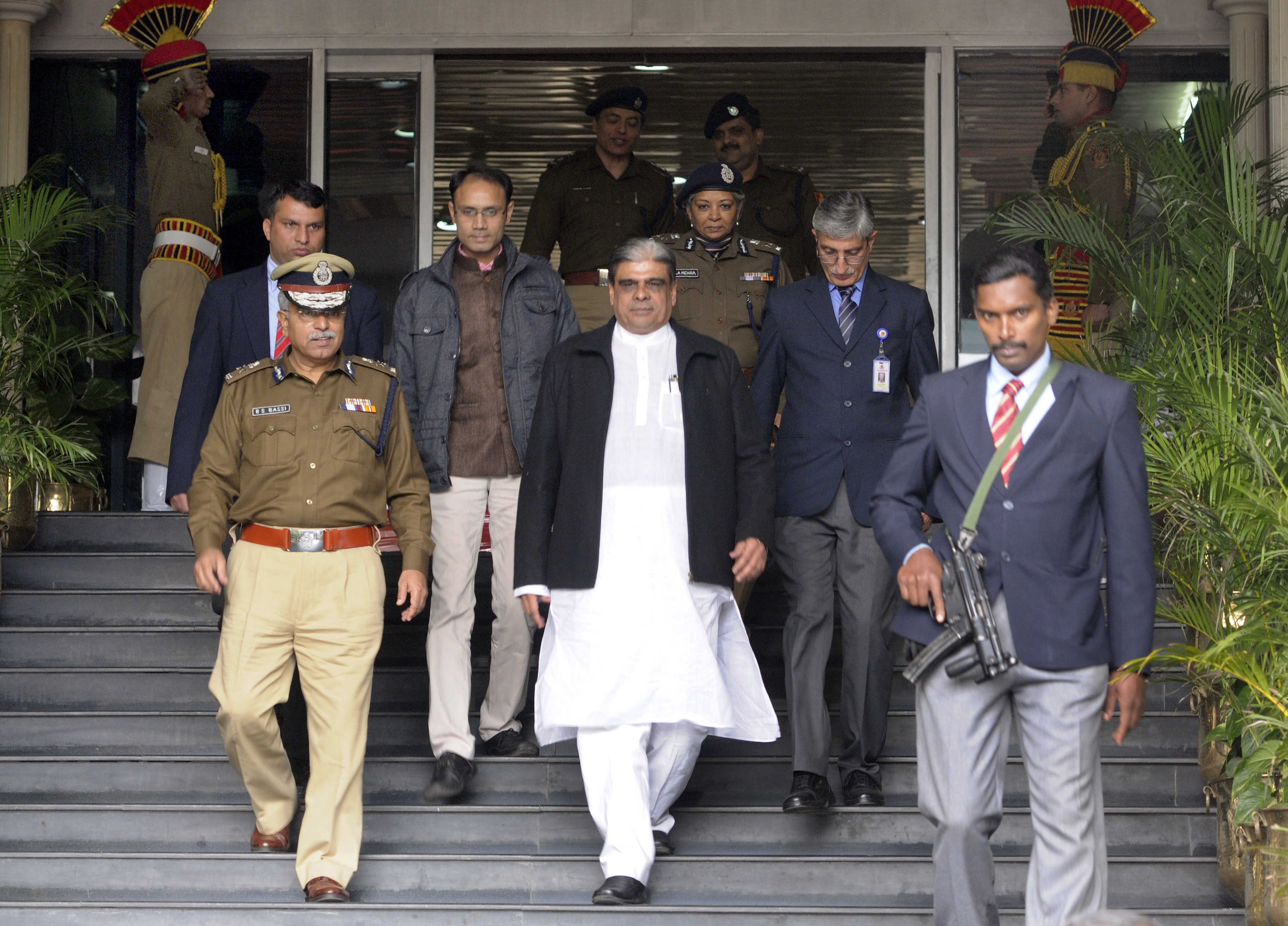 Tharoor said in his letter that four Delhi Police officers interrogated his domestic help Narayan Singh for 16 hours November 7 and for 14 hours November 8.
On both days, Tharoor alleged that Narayan Singh was "repeatedly physically assaulted by one of your officers."
"Worse, that officer used the traumatic physical assault to try and intimidate Narayan into 'confessing' that he and I murdered my wife," the former central minister said.
Tharoor recalled that he expressed his concerns to Bassi over telephone November 8.
Bassi admitted he had spoken to Tharoor over telephone but said Delhi Police believed in policing which was governed by rule of law.
"So in our policing, we have no place for strong tactics. Anything of this sort is totally unacceptable. In this case, when I checked with my officers, they found nothing of this sort," Bassi said.
Sunanda, who married Tharoor in 2010, had checked into The Leela Hotel in Chanakyapuri a day before her death on January 17, 2014.
Tharoor's aides said the couple had checked into the luxury hotel because of renovation work at his Delhi bungalow.
Prior to her death, Sunanda was embroiled in a spat with Pakistan-based journalist, Mehr Tarar, whom she accused of stalking her husband Shashi Tharoor.