Ranjit Abraham
When Ranjit Abraham visited an orphanage in 2012, he noticed something strange: none of the children were playing - either with each other or with objects - as children normally do. The grim atmosphere of the orphanage thoroughly unsettled him. On further exploration, he found a ball fashioned out of polythene bags.
"These kids didn't even know what a soccer ball is. This thing didn't bounce, it barely went any distance after thrown," he remembers. "As a child, I wanted to be a million things at one time. The list ranges from a tennis player to a car racer. And I wanted to be these things because of the play toys I received," he says.
That image of the orphanage stayed with him and moved him enough to launch his initiative - the Khel Kamra (Play Room) Project - to encourage underprivileged children to discover their inner talents through play.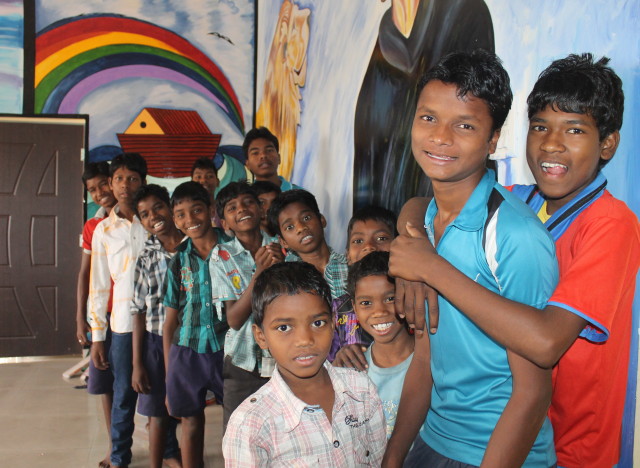 Abraham believes toys can play an important part in shaping a child's personality. "It hit me that a kid's life is incomplete without playing or working towards something that sparks their interest like music, sports, art and crafts and so on," he says. "These kids were just existing in a cycle of eating, sleeping and studying."
"I hope these kids see these rooms becoming a place where they learn to see their dreams come into fruition," says the 29-year-old.
Abraham gave up his career as an engineer to take on social work. He started the orphanage project -- Serve Glocal -- with partner Aisha Bascom in 2011 in the United States at Regent University, Virginia. It now has 17 orphanages for which the Khel Kamra project has been initiated.
"Serve Glocal was created to make a difference amongst the underprivileged and the disenfranchised," he says. "It is a platform to encourage everyone to do their part in the community because we all have something to offer, be it a trade, a talent or a resource."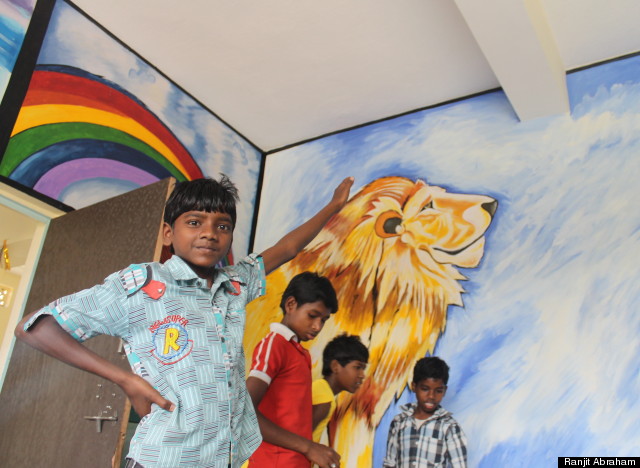 It took Abraham exactly a year to get things moving. He went back to the US, reconnected with his friends, and organised a 'Khel Kamra' fashion show to raise funds for the project, and to get more people involved. Out of the money they earned, all of it was spent on paint supplies (they painted the rooms themselves, with volunteers coming down from the United States), art and crafts material, heaps of educational and fun toys, as well as state-of-the-art video games and television sets.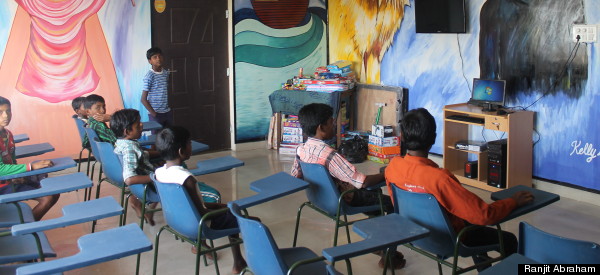 Abraham remembers the first time the children were introduced to the playrooms. "These kids have never watched television in their lives. You should have seen their faces when we introduced them to 32-inch flat screens where they could watch movies or play video games. It was unreal," says Abraham, smiling at the memory.
Eight playrooms have already been built and Abraham plans to build 9 in the next year - one for each of the 17 orphanages. "We transform the study room of each facility into a Khel Kamra for the orphans, so they can study once they're done playing."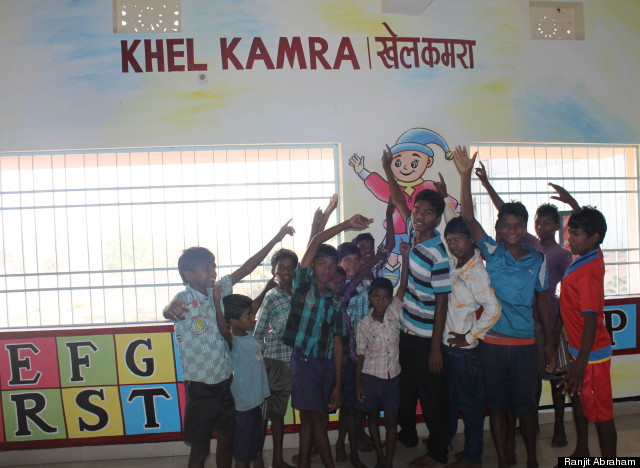 Abraham and Bascom have also been involved in other projects, including educating girl children and helping leper colonies.
There is a lot of work to be done: the rooms for instance do not have coolers or fans, and in places like Jharkhand, the heat is unbearable. "People have an overabundance of things they don't use; they don't realise how a simple abacus toy can shape another child's life," says Abraham.
"I want these children to have the things that I would give my kids, or what any parent would want to give their children…at the end of the day, there is no better reward than the awestruck smile on a child's face."
The projects are funded solely by individual donations. To make a contribution, visit www.serveglocal.com