From a fake Statue of Liberty to takes on Venice and the Eiffel Tower, it seems pretty clear that when you build a beautiful landmark, there's sure to be copycats. Unsurprisingly, the same goes for the Taj Mahal.
The realTaj Mahal was built between 1631 and 1648 at the order of Shah Jahan. Today, the white marble mausoleum is one of the most recognizable places in the world and still a fixture for tourists to flock to.
But just in case you can't make it to Uttar Pradesh, India to visit the stunning structure, here are seven other versions you can check out instead.
1. Taj of the Deccan, Aurangabad, India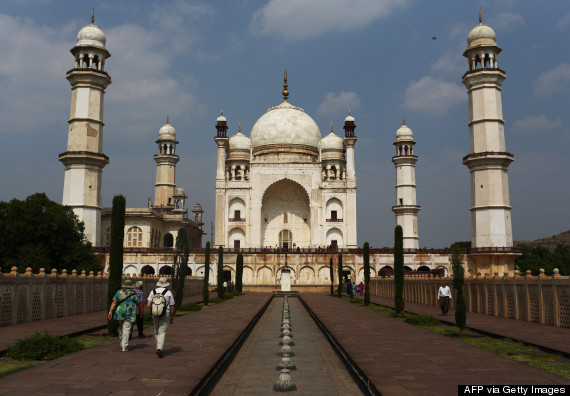 Apparently, this beautiful mausoleum was supposed to rival the original Taj Mahal -- but we think this one, also known as Bibi Ka Maqbara, is just a beautiful copycat.
2. Taj Mahal houseboat, Sausalito, California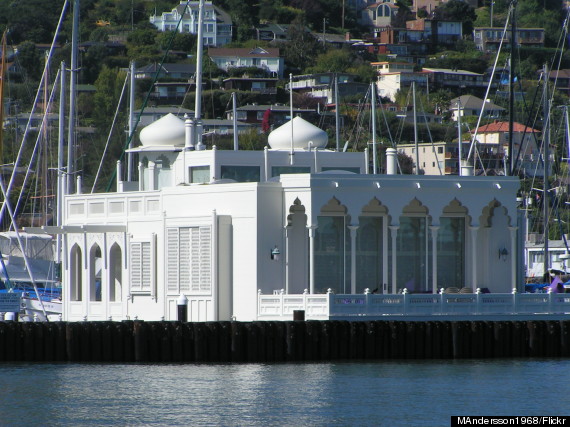 This little houseboat was reportedly worth more than $2 million when it was built in the mid-1970s, after entrepreneur Bill Harlan was inspired by his trip to India.
3. Taj Arabia, Dubai, United Arab Emirates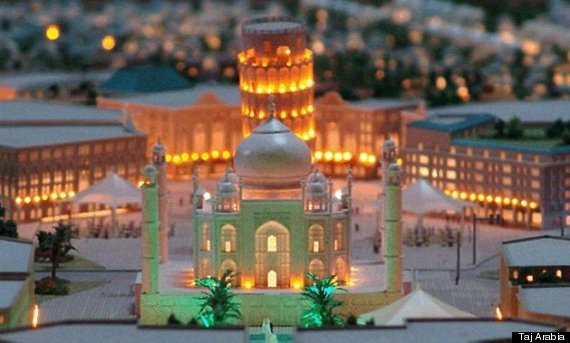 A million-dollar Taj Mahal replica is something, but a billion-dollar one is quite another. The yet-to-be-built Taj Arabia, the self-proclaimed "Crown of Arabia," doesn't want to be an exact replica of the original, but rather a premier wedding destination, as one developer told a local news outlet. We'll decide for ourselves when it opens, probably sometime in 2016.
4. Trump Taj Mahal, Atlantic City, New Jersey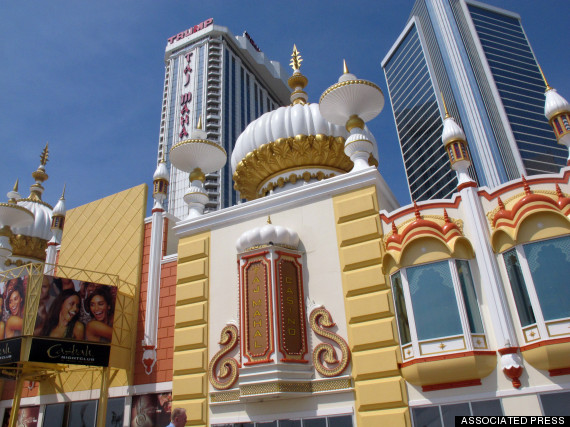 As a big, gaudy building on the skyline, you can easily spot Trump Taj Mahal in Atlantic City, New Jersey.
5. Taj Mahal of Ipoh, Malaysia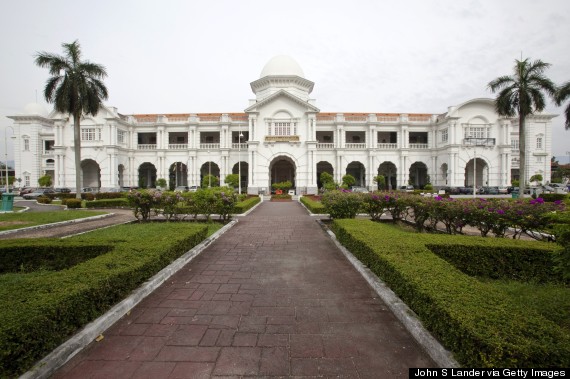 Locals reportedly call the Ipoh Railway Station the Taj Mahal of Ipoh for its white, Moorish architecture. However it looks more like this nearby train station than the real Taj Mahal.
6. Taj Mahal, Bulandshahr district, India
Talk about a labor of love! After the passing of his beloved wife, this man used his savings to build his very own Taj Mahal replica, and BBC reports it gets "a steady stream of visitors."
7. Taj Mahal Bangladesh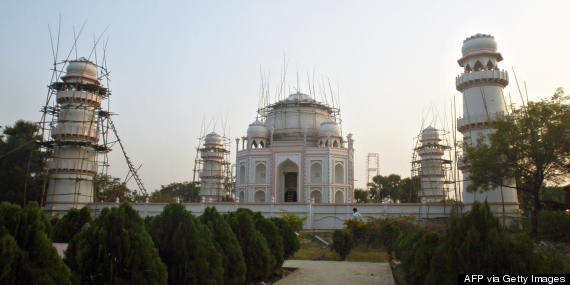 According to The Guardian, a Bangladeshi filmmaker built the replica as part of a movie set with hopes that "the landmark construction can attract more tourists from home and abroad."
And, last but not least, this important honorary contribution:
The musician, Taj Mahal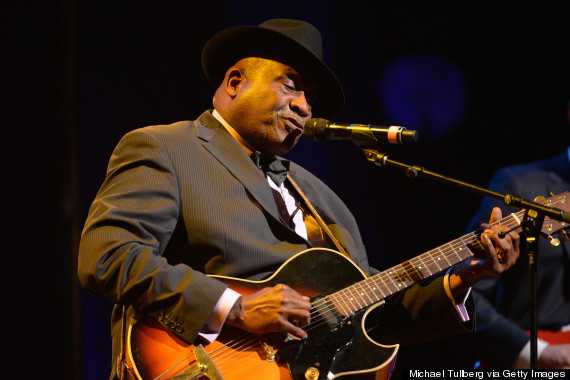 He's a lot more mobile than the Indian attraction, and this Taj Mahal is also thought of as an "international treasure."