Last week we were graced with John Malkovich's homage to some of history's most iconic images. Now, thanks to a humorous caricature artist, British actor Rowan Atkinson, aka Mr. Bean, is making his own mark on (art) history.
Rodney Pike replaced the faces of nearly 30 works with Atkinson's in an ongoing series that includes images of Leonardo da Vinci's "Mona Lisa," Gilbert Stuart's "George Washington" and Rembrandt van Rijn's "Self Portrait."
The results of the digitally edited portraits are nothing short of remarkable.
Who knew Atkinson's mischievous round eyes, rosy cheeks and thick brows would fit so seamlessly into some of history's most revered portraits?
Check out some of Pike's cheeky remastered works, below, and see more of his celebrity caricatures over at his online portfolio.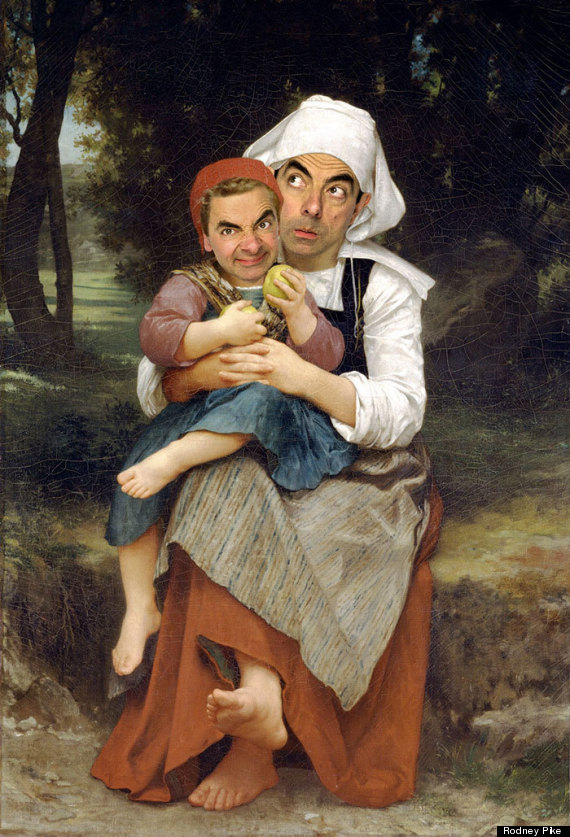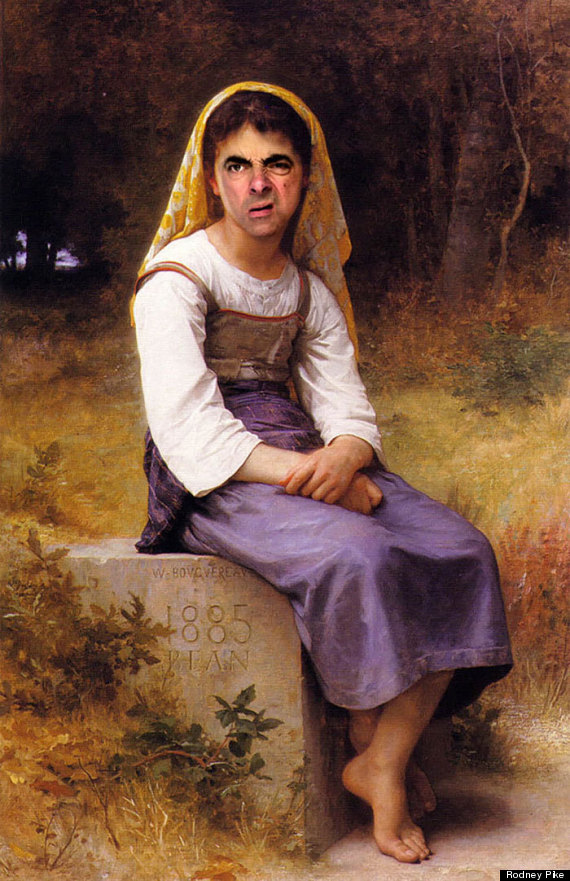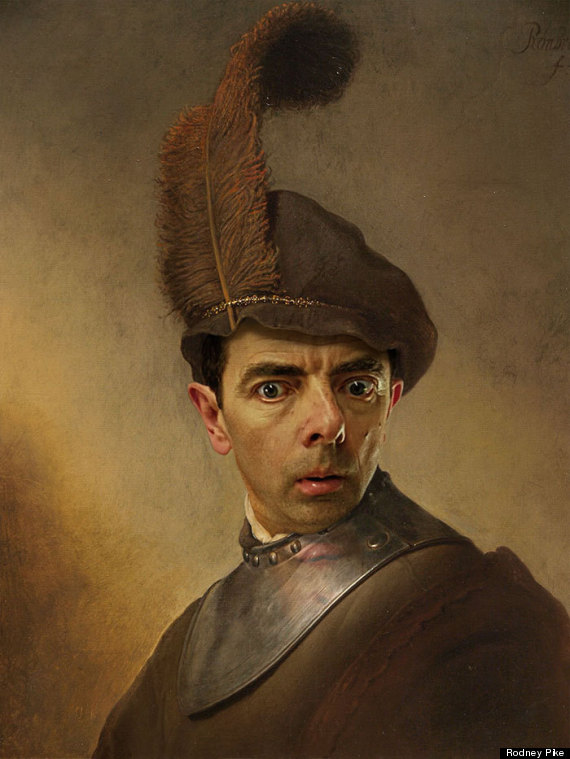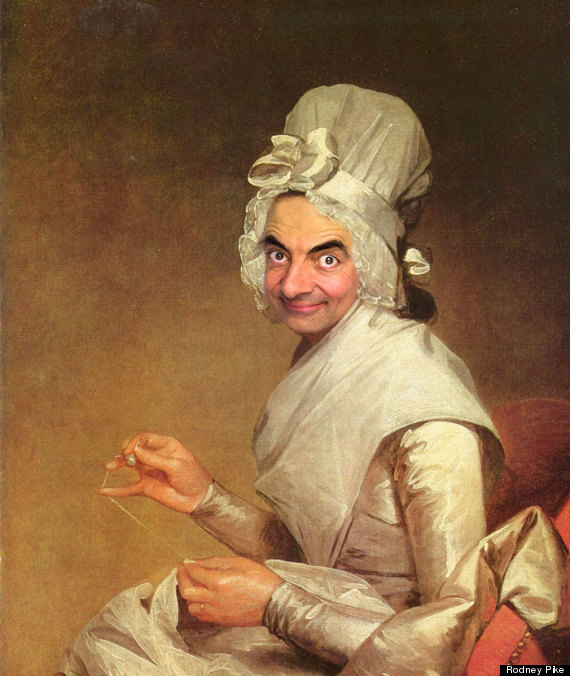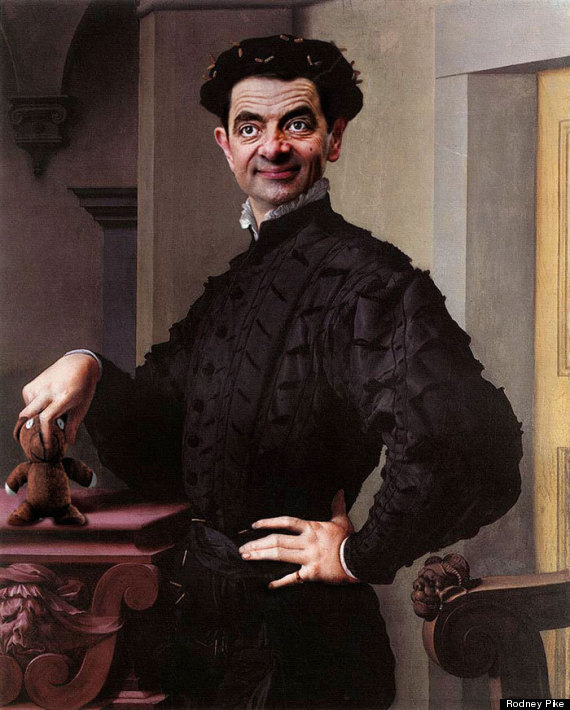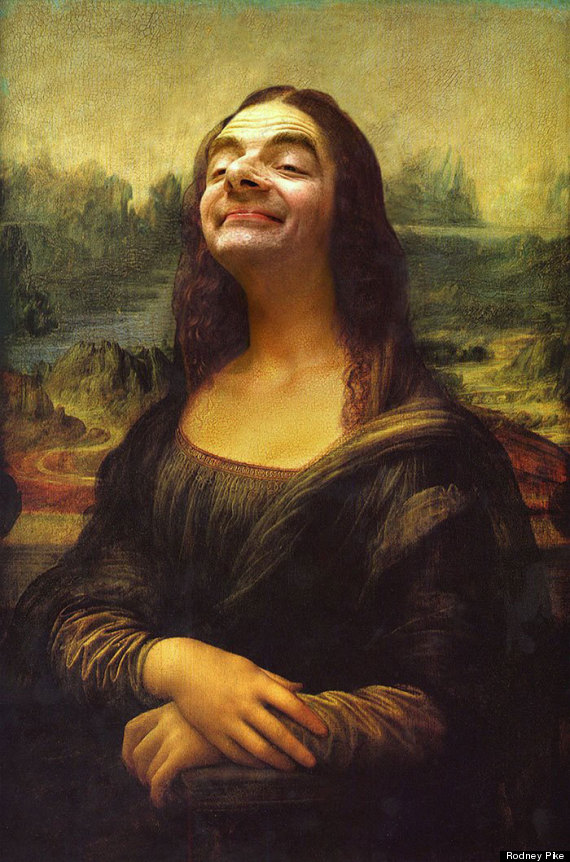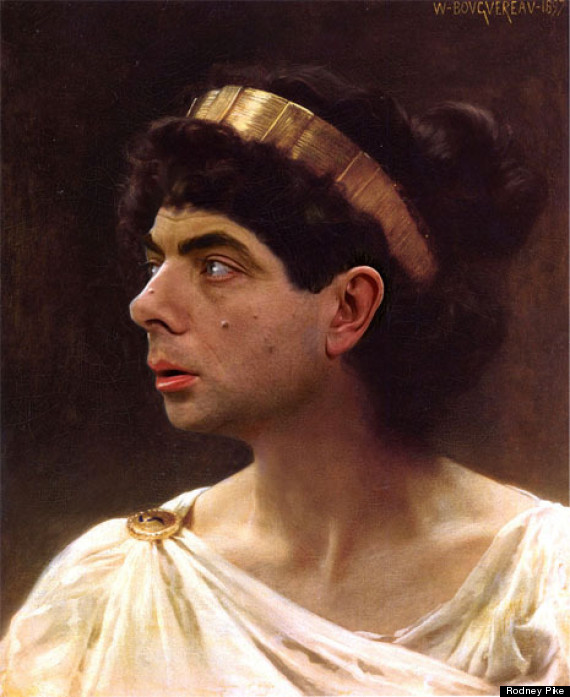 H/T Bored Panda