The night is warm, the sun is setting, the PBR is flowing, and suddenly you find yourself with a burning and insatiable urge to explore the great United States before summer runs out.
Trust us: The classic cross-country trip of your dreams -- whether you've got a week in the car or a couple days by plane -- isn't out of reach. If you're on a budget this summer (and who isn't?!), consider this your ultimate guide to seeing America for cheap.
HOW TO TRAVEL FOR CHEAP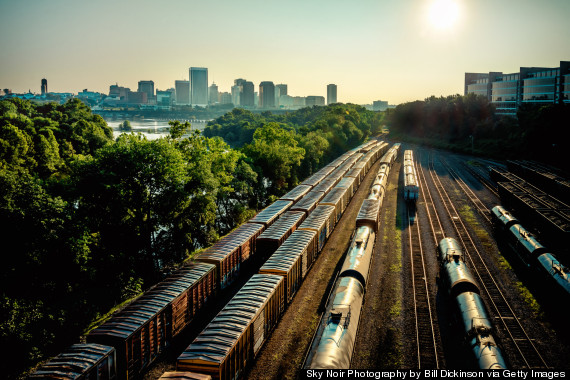 Consider renting a car instead of driving your own.
In most cases, renting will cost either the same as or less than driving your own car. And if you don't own a car, of course, then renting is your only choice for a classic American road trip. The up-front costs might seem daunting -- but if you choose a rental car that's more fuel-efficient than the one you own, you'll end up saving over the course of a long trip and you're not on the hook for the maintenance that follows a long-haul journey. Use the GasBuddy app to find the cheapest gas near you on the road.
...but if rental cars spook you, do a driveaway.
People need to ship their cars across the country and some agencies will let average folks like you do the driving. They'll give you a car and a designated route -- usually between two major cities -- and you'll drive the car from Point A to Point B. A preliminary search on Auto Driveaway, for example, shows a need for drivers from Miami to Pittsburgh and Phoenix to Chicago. Sounds like a pretty solid road trip to us.
Or invest in a train pass.
Amtrak offers USA Rail Passes for 15-day, 30-day or 45-day trips. Prices start at $449 -- if you're savvy about using public transport in each stop on your tour, they're an affordable way to see the country (while having a majorly throwback-ish experience).
Embrace bus travel.
It ain't a limousine, but Greyhound (aka "The Dirty Dog") is a cheap way to traverse America -- especially if you can score a 20 percent student discount or a friends and family price break (up to 50 percent off after you've bought one full-price ticket). At select stops, Greyhound will even store your luggage for 24 hours while you explore.
If you're going to fly, use obscure search methods.
We all know about Kayak.com, but seriously: don't rule out lesser-known tools like Google Flights or Airfarewatchdog. Even foreign sites, like eDreams, have turned up cheaper flight results than the big booking names.
Sign up for Spirit discounts.
America is not known as a land of budget airlines, so take advantage of the few that we have. Either sign up for Spirit Airlines' coupon emails, or, if you're going to make multiple flights during your trip, join the company's $9 Fare Club, where members often save big on tickets.
...or a travel credit card, for that matter.
A signup bonus often comes in the form of airline miles, which is just enough to fund your cross-country expedition.
HOW TO EAT & DRINK FOR CHEAP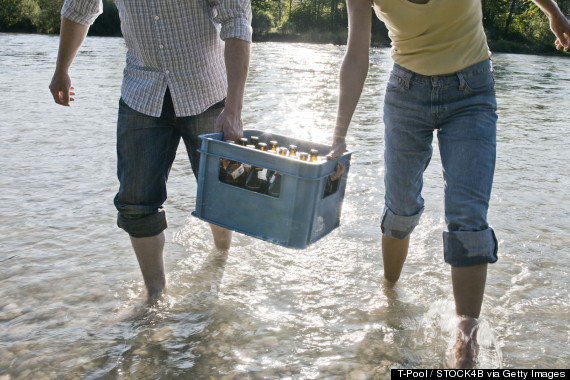 Dine downstairs.
If eating out is your way of seeing a city, then find ways to hack all those top-notch restaurants you've been reading about. Personal finance pro David Bakke, for example, told Travel + Leisure that when he craves his favorite upscale restaurant in Savannah, he heads down to the basement section where entrees come cheaper. If a fancy eatery is on your must-see list, then go there for lunch instead of dinner or sip a cheap drink at the bar.
Get food to go.
If you choose a restaurant for its food and not its ambiance, then order as takeout to minimize tipping. Then picnic in a pretty park or waterfront -- you'll see double the sights!
BYO groceries, even to a hotel.
Just because you didn't rent a condo doesn't mean you can't make your own meals. Pick a hotel with a mini fridge, make a trip to the grocery store or Costco and do room service without the room service. You can literally make soup in the hotel room coffee maker or paninis with an iron -- bring a rice cooker, though, and you've won the trip.
Honor the great American gas station.
They're really not the crusty establishments we've made them out to be. From make-your-own milkshake machines to lobster taquitos and Kansas City barbecue, gas stations have evolved into cultural centerpieces of the destinations they serve. Gas Station Gourmet dishes up clever on-the-road recipe ideas, all cooked up from gas station finds.
HOW TO EXPLORE FOR CHEAP Get a Federal Recreation Pass.
For a mere $80, you and three friends will get a year of free entry to an entire nation of national parks, national forests, wildlife refuges and more -- it's pretty much the best deal in the country. Most of these spots, like Yellowstone, are bucket-list vacation destinations in themselves, and you can camp there once you're inside.
Go volunteering.
Numerous programs let nature buffs volunteer in the outdoors in exchange for free lodging. Do short-term species control work in Hawaiian forests and score a room in a rustic bunkhouse. Or join one of the Forest Service's many Passport In Time projects -- like restoring an old water mill in the Ozarks -- in trade for tent space and three square meals a day.
Road trip through "free attractions" cities, such as D.C. and New Orleans.
When you think about it, the equation for perfect sightseeing in many cities is equal to attractions plus ambiance. Pick a city that's especially rich in both -- like Washington, D.C., where the monuments, memorials, shopping districts, National Zoo and Natural History Museum are all open to explore, free of charge. Other top "free attractions" cities include New Orleans (with the Arts District, French Quarter and live music around every corner) and San Antonio (Alamo, anyone?).
Make it a bike tour.
Biking is a win-win: you save on transportation and have an endless source of daytime entertainment. Minneapolis, Portland and Boulder are especially conducive to exploring on wheels.
Let an app plan for you.
Download one of many stellar "local events" apps and plan a day based on the free happenings and deals that flood your inbox. The Eventbrite app, for example, lets you buy tickets to concerts and check in right from your phone, no printer needed. And Field Trip culls Time Out, Thrillist and Songkick to bring you a slate of killer deals and ideas in the city of your choice.
HOW TO SLEEP FOR CHEAP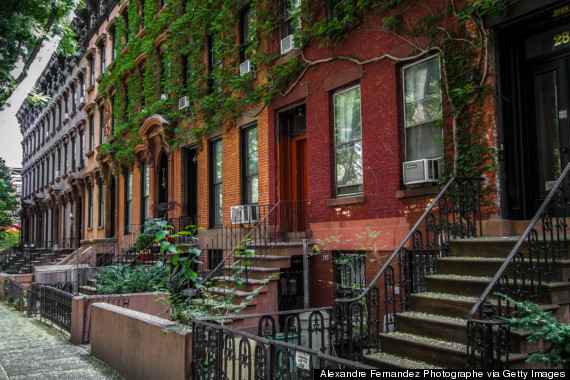 Join the Couchsurfing movement.
It sounds shady at first, but Couchsurfing has become the ultimate American hipster movement. Make a profile, then scan couches, air mattresses and beds available -- often for free! -- in your desired destination. The site also works as a fun way to find local pals that'll give you free tours of their hometown -- get comfortable with the system before you travel by attending a Couchsurfing meet-up in your city.
Become a master of Priceline and Hotwire.
It's not uncommon for real people to save $600 on a two-week trip using Priceline's "Name Your Own Price" system. And in fact, the wheeling and dealing is quite fun. You give the site your dates, location, preferred hotel star rating and price you're willing to pay. If your bid is "accepted," they'll send you info on your assigned hotel room. Hotwire, similarly, gives you the price, star rating and amenities of your hotel -- you won't know the place's name before you book, but rates are insanely discounted.
Stay in the actual YMCA.
Hostel culture isn't as well-established in the U.S. as it is abroad, so avoid those seedy side-alley spots by hosteling at the good ol' YMCA (it's an especially smart option in New York).
Camp out with KOA.
KOA runs almost 500 privately-owned campgrounds in the U.S. and Canada -- that little yellow logo means you can sleep easy knowing your campground is part of a well-established network. The KOA app lets you find and book a campground from your car, and a Value Kard will save you 10 percent on campsites (but it's not like they're pricey in the first place).
Rent a room in a real house.
The data-crawling pros at Priceonomics ran an extensive study into the benefits of booking with room-renting sites like Airbnb and VRBO -- and they found that renting a room in someone's apartment or home can save budget travelers up to 49 percent compared with renting a room in a hotel. Not only will you save on the base price for a room, you'll also typically score access to a kitchen, washing machine and tricked-out bathroom. Plus, there's no better way to see America then through the eyes of people who live there.