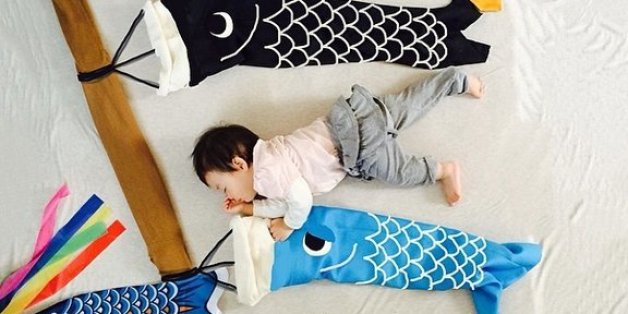 Instagram
Who says nap time can't be art time?
While her 1-year-old daughter sleeps, Eriko Ohga uses blankets to turn plain naps into epic adventures, then posts her creations on Instagram.
The trend, known as Nezo Art, has taken off in Japan, sending babies on whimsical conquests during nap time. Swimming with swans, dancing in the rain, and taking balloon rides are just a few of the activities Ohga's baby does in her sleep.
"I try to form a rough idea of the scene I want to create and prepare the area where my daughter would lay down before she falls asleep," Ohga told Instagram.
But the rules of staying quiet during nap time still apply: "I'm also extra careful not to wake the baby up with the sound of the iPhone camera," she said.