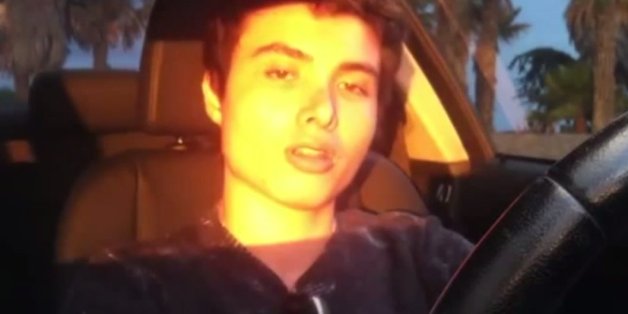 YouTube
Chilling new details have emerged about Elliot Rodger, the 22-year-old man who is suspected of going on a shooting rampage this week near the University of California, Santa Barbara. YouTube videos posted online by Rodger in the days before the shooting, as well as a lengthy written manifesto that has been attributed to him, reveal the "severe extent" to which the young man was "disturbed," authorities said.
Rodger, the son of a Hollywood director, reportedly stabbed three men to death in his apartment Friday, before gunning down two young women outside a sorority and killing a 20-year-old man. According to the AP, Rodger is believed to have then taken his own life by shooting himself in the head following shootouts with police.
In the hours before the deadly spree, Rodger posted a terrifying video on YouTube entitled "Elliot Rodger's Retribution," in which he vowed to exact "revenge against humanity."
"Humanity is a disgusting, wretched, depraved species," Rodger said in the clip. "If I had it in my power I would stop at nothing to reduce every single one of you to mountains of skulls and rivers of blood and rightfully so. You deserve to be annihilated and I will give that to you. You never showed me any mercy so I will show you none."
In the video, which has since been pulled from YouTube, Rodger, who described himself as a virgin who had "never even kissed a girl," also detailed his deep-seated hatred for women.
"College is the time when everyone experiences those things such as sex and fun and pleasure. In those years I've had to rot in loneliness, it's not fair," he said. "You girls have never been attracted to me. I don't know why you girls aren't attracted to me but I will punish you all for it."
He went on to describe how he planned on entering the "hottest sorority house of UCSB" and "slaughter[ing] every single spoiled, stuck-up, blond slut I see inside there."
Santa Barbara County Sheriff Bill Brown said the video "appears to be connected" with Friday night's attack, per the Santa Barbara Independent. Two women were reportedly gunned down outside the UCSB Alpha Phi sorority house Friday.
Rodger's frustration with women is evident in other videos created by him and posted on his Youtube account. On May 23, he posted two videos -- "Why do girls hate me so much?" and "Life is so unfair because girls don't want me" -- online.
KEYT's Joe Buttita tweeted Saturday that the news station had also obtained a 140-page "manifesto" allegedly written by the suspected shooter.
#UPDATE: We've received a troubling manifesto from suspected shooter Elliot Rodger. Titled "My Twisted World" 140 pgs pic.twitter.com/Z0QxWkMYEA

— Joe Buttitta (@KEYTNC3Joe) May 24, 2014
The Los Angeles Times says Rodger detailed his "anger and alienation" in the written statement, in which he also vowed to wage a "war on women." "All of my suffering on this world has been at the hands of humanity, particularly women, it has made me realize just how brutal and twisted humanity is as a species," Rodger is believed to have written.
Sheriff Bill Brown has called Friday's tragedy "the work of a madman," adding that evidence suggests that Rodger was "severely disturbed," per NBC News.