We know you can sleep underwater, but what about on the water?
Yes, we are aware you can sleep on a cruise ship (or sailboat, or privately chartered mega-yacht) in the middle of the ocean. But to see the world's natural and urban wonders from a totally new angle, try trading your hotel room for an anchored vessel in one of these stellar bays, canals or reefs.
Maya Bay, Thailand
This tranquil bay's claim to fame is a visit from Leonardo DiCaprio in the 2000 movie "The Beach." Thais tour guides milk this Hollywood association for all its worth... but to be fair, it's worth a lot. Hugged by warm clear water and sky-high limestone cliffs, Maya Bay is crammed with tourists during the day. If you choose to tour with the Maya Bay Sleep Aboard, however, you'll have it all to yourself when you spend the night on the open deck of your tour boat. If you hit it right, the water will glow neon blue from bioluminescent plankton.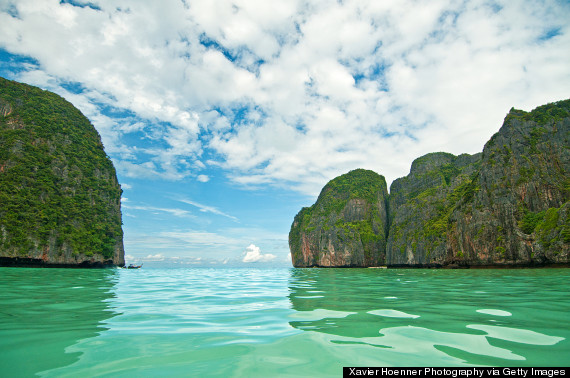 The Great Barrier Reef, Australia
Firstly, sleeping on the world's most famous reef is kind of a bucket list activity. Secondly, there are only 12 other people doing it, AND you can go on a night dive, AND you might get to feed sea turtles in the morning.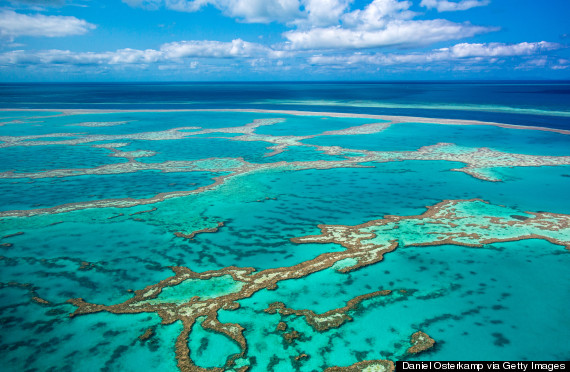 Chesapeake Bay, Maryland
Ok so this cruise might appeal to an older set than you're prepared to hang with, but it's a fabulous way to get your preppy East Coast yachting fix. On the Woodwind schooner's Boat and Breakfast tour, you'll sail Chesapeake Bay at sunset before heading to mainland Annapolis for dinner at the seaside restaurant of your choice. Then it's back to the boat for a night in plush plaid sheets and a classy quiche breakfast on the water. Bow tie and monogrammed sunhat are not included, but we're tempted to bring them along.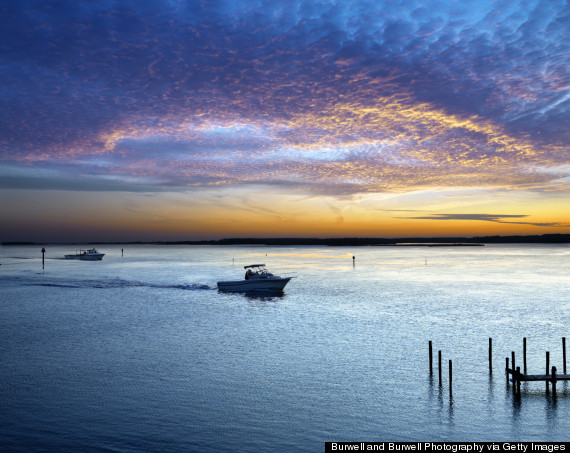 The Amazon River
Lame day trips are for other rivers-- on the Amazon, it's expected that you'll tour on a multi-day riverboat trip. Board your boat early to score the best outdoor hammock bed, or pick one with fancy bunks and an onboard chef. Either way, you might hike among rainforest sloths, go parrot-spotting, or swim with pink dolphins as you cruise through Peru, Brazil, Colombia, or all of the above.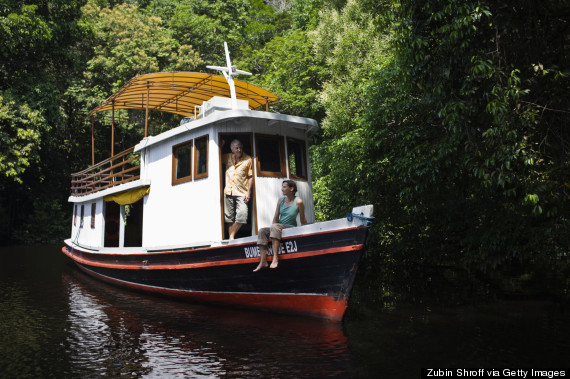 Ha Long Bay, Vietnam
If you ask someone for a list of Vietnam must-dos, the top will include sleeping aboard a junk boat (the ancient Chinese design with big sails) in Ha Long Bay. The water itself is gorgeous, but kazillions of tour companies kick the experience up a notch with visits to floating villages, blue-water swims, kayaking, and treks through ancient caves. Considering the huge number of backpackers that come for the experience, Ha Long tour boats are also known to morph into massive parties at night. Prepare to jump in the dark water... lots.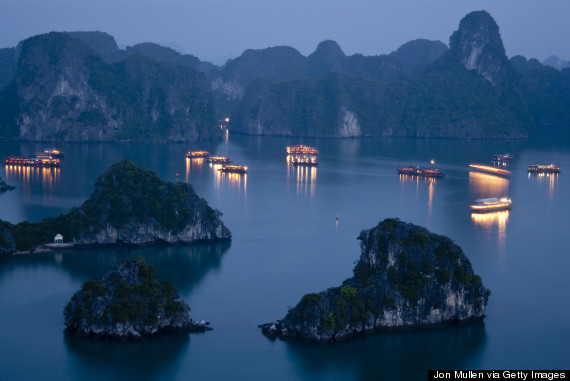 Amsterdam, The Netherlands
Amsterdam is a city of canals, so why stay in a hostel when you could float on the water? Rent a cozy boat to hide in after your night out... add-ons include king beds and saunas.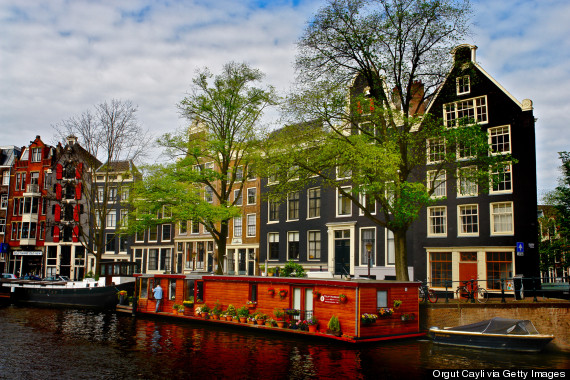 The Mississippi and Illinois Rivers
Go waaay back in time on one of America's few authentic paddlewheel boats that offers overnight tours. On the Spirit of Peoria, you can cruise Mark Twain-y destinations such as Starved Rock State Park while listening to live bluegrass or solving a giant ship-wide murder mystery. It's important to note you won't stay the night on the boat (they put you up in historic lodges), but afternoon catnaps on the deck are highly encouraged, Midwest-style.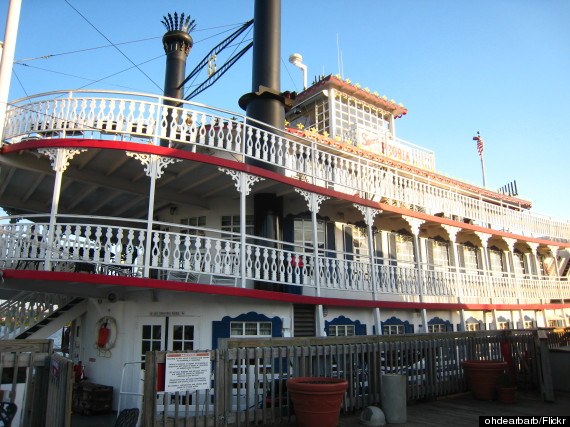 Bay of Islands, New Zealand
Islands, indeed: you'll weave around 144 of them on a two-day tour through New Zealand's bluer-than-blue bay. You'll go duck fishing, snorkeling and hiking from the boat, which is "a totally different experience" than visiting by land with the rest of the tourists.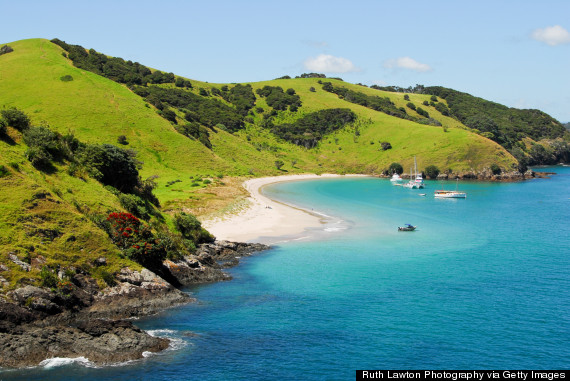 The middle of London
Regent's Canal -- tucked into the west end of Regent's Park -- is a "miniature Venice" smack in the middle of busy London. Rent a pretty little houseboat where you can "awake to the sound of birds singing" and take a solitary morning nature walk before tackling London's visitor attractions... just don't tell them about your secret hideaway.