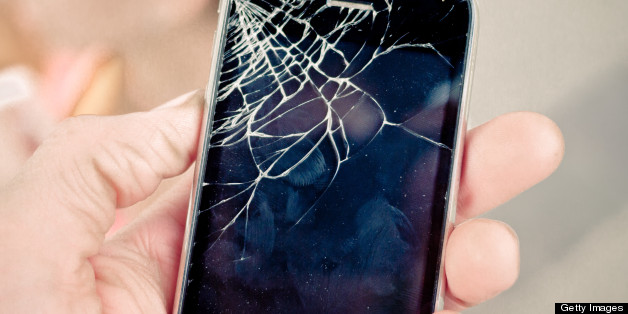 Getty Images
Have a cracked iPhone screen? Read this before you sell your grandmother's jewelry trying to get it fixed.
Apple has started offering iPhone 5 screen repairs in stores for $149, MacRumors first reported with other sites backing the claim. Until now, people with broken iPhone screens had to go to specialty repair shops, which can charge anything from $180 to $225 to fix a busted screen.
This new repair system could be great for customers, even if the rumored program is a few years too late. In independent "drop tests," the iPhone 5 appears to be more durable to cracks than its predecessors.
Unfortunately, Cult Of Mac, another Apple blog, reports that its sources are saying that most iPhone 5 screen breaks are bad enough that a simple screen repair isn't enough and the whole phone needs to be replaced.
Perhaps because it's so difficult and expensive to replace a broken iPhone screen, having a cracked screen has become sort of a status symbol for some young people, as was pointed out in a recent piece in The Washington Post. It seems to be a trend born of necessity. Maybe now that it's possible to replace your screen without mortgaging your house, the cool factor will wear off.