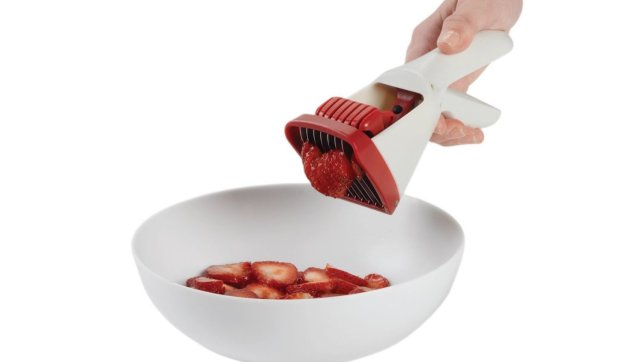 Amazon
It's not hard to come across a kitchen tool that makes you scratch your head and wonder "who would ever buy that?!" Between the pizza wheel cutters that are shaped like scooters and the dangerously unstable baggy holder, deciding what not to equip your kitchen with has become really simple.
But if you're one of those people who thinks maybe, just maybe, a quesadilla maker would be nice, you should read on -- and take notes. We've got 14 kitchen tools that belong high on your never-ever-buy-this list (along with the quesadilla maker, in case that wasn't clear). These 14 fruit slicers are all specialized for their intended fruit and thankfully they don't stand a chance against the skills of a standard kitchen knife.
Want to read more from HuffPost Taste? Follow us on Twitter, Facebook, Pinterest and Tumblr.