Anytime old materials can be used to create something new and useful, we think it's great. But, It's even better when this is accomplished and the result is, well, beautiful! That is definitely the case with this upcycled DIY project: Gorgeous wall gardens made from old wooden pallets. Take a look: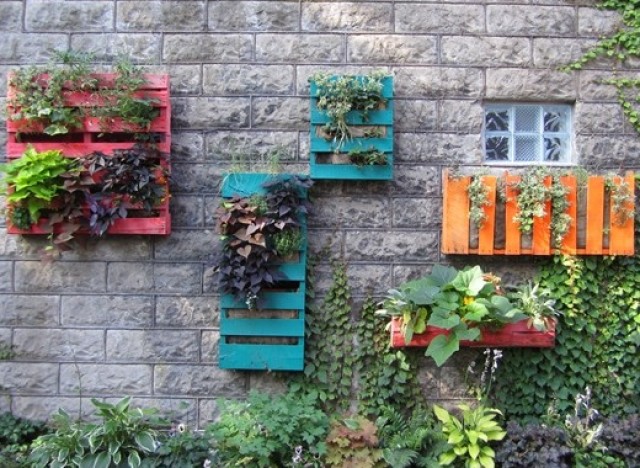 Photo by Stacy from Stacy K Floral.
What better way to make your own wall garden than with materials which are easily accessible at junk yards or garden stores. These pallets were painted bright colors, lined with burlap and filled with potting soil. Then all you have to do is add your favorite plants and hang them! It's really simple and will create a unique look in any outdoor space! For a tutorial on how to make these pallet gardens, check out Stacy K Floral.
Have something to say? Be sure to check out Stylelist Home on Twitter, Facebook and Pinterest.