Adcom Says It Had No Idea Their Phone Would Be Used As Prototype For Freedom 251
Advanced Computer (Adcom), the company that made the phones being marketed as Freedom 251, has distanced itself from the controversy saying it had no idea that the phone will be used as a prototype for the Freedom 251, touted as the world's cheapest smartphone.
In a press release, the founder and the chairman of the company Sanjeev Bhatia has clarified that Adcom is not involved in prototyping or production of the phone.
Last month Freedom 251 was launched formally and review units were sent to the media. Those phones had a white paint coating above the screen. And once that coating peeled off it showed the Adcom logo. Upon asking Ringing Bells that rebranding the phones can be a potential lawsuit, co-founder Ashok Chaddha said "Sanjiv Bhatia, the Director of ADCOM, would confirm the true version" of events.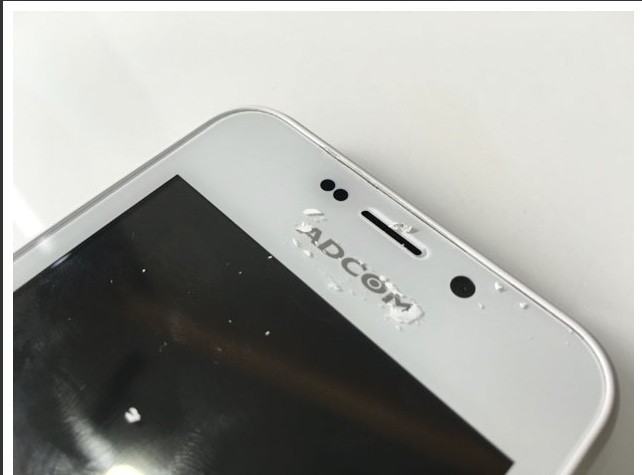 "We sold the Adcom phones at ₹3600 to Ringing Bells as we sell it to any customer. We had no idea that the phone will be used as a prototype for Freedom 251 and would be distributed in media. If this tarnishes our image we will take legal action against Ringing Bells," Bhatia said.
"Touted to be the biggest scam of the millennium, Freedom 251, had recently announced that it would give out 25 lakh handsets in the first phase before June this year. Ensued by such unrealistic price rates and naïve pronouncements, the parent company 'Ringing Bells' was not only accused of running a disgraceful ploy, but has also relabeled our brand ADCOM. To clear the air around, I would like to underline few facts pertaining to case, as this scam exhibits the potential of maligning our brand name ADCOM which is our trademark since 2001," he said.
"Yes, it is true that, although we sold the handsets to 'Ringing Bells' earlier, like we sell ADCOM mobiles to lacs of users; we were absolutely unaware of the reselling plans of the company in question. Furthermore, we still haven't been able to evaluate their pricing policy, as we sold the handsets at Rs. 3, 600 per unit. We are deeply grieved by this incident where our mobile phone has been presented to masses for Rs. 251, and therefore, would not hesitate from taking any legal actions against the company, in case the entire fiasco impacts ADCOM's brand name or subsequently we face any other kind of losses. We would also like to assert that ADCOM is in no way connected or linked with Ringing Bells or Freedom 251 and bears no responsibility what so ever, in the whole swindle and regret the inconvenience caused to our valued customers from all over the country," he added.
ALSO READ: World's Cheapest Smartphone Rings In Incredulity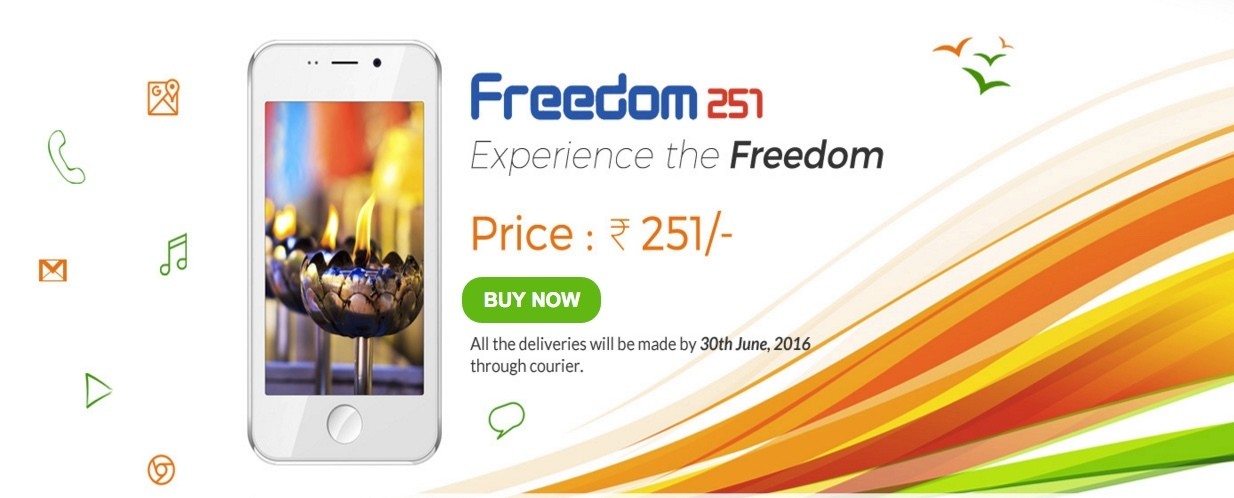 Last week, early freedom 251 customers who had made an online payment started getting refunds. The company said it is going to switch to cash-on-delivery model only. In another controversy, the Ringing Bells' Noida office was shut down in the case of the premise being illegal. Meanwhile, the government of India has also distanced itself from the phone. We have reached out to Ringing Bells for the comment.
Like Us On Facebook |

Follow Us On Twitter |

Contact HuffPost India